10. Levrek – Turkish Sea Bass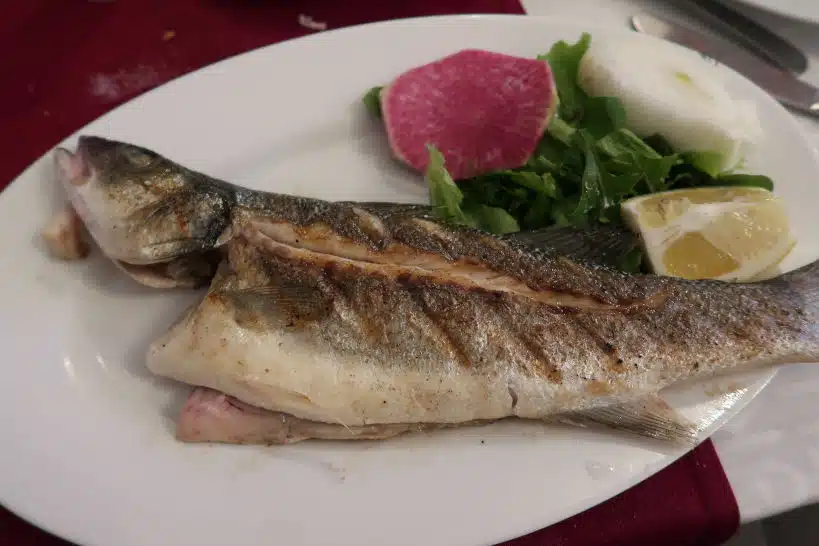 Turkish sea bass, or Levrek, refers to a fish known as European seabass.
It is found in the Mediterranean Sea and east Atlantic Ocean, and it was Rosemary's favorite Turkish food.
Levrek is said to be part of Anatolian cuisine for 5000 years, as the area's ancient civilizations also enjoyed it. 
Even today, Levrek is part of Turkish gastronomy and a popular Turkish dish loved by locals and visitors alike.
In Turkish cuisine, Levrek is seasoned with herbs, lemon juice, and olive oil before being grilled or fried. 
Fırında Levrek, or grilled sea bass in the oven, is how we prepared Levrek while in Turkey. 
After buying a clean or gutted fish, Rosemary would season the fish with salt, pepper, garlic, and lemon to make a simple and delicious Turkish dish.
In Istanbul, you'll find Levrek at popular local restaurants. Some Istanbul restaurants use old rock ovens, which impart incredible flavors to the fish.
Healthy and delicious, this is one of the Istanbul dishes worth seeking out.