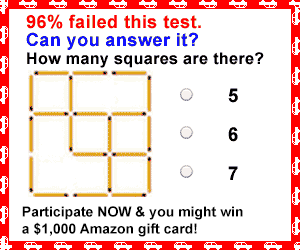 It can be very confusing trying to plan a dream Bali trip, where do you start? It is well-known for its tropical white and volcanic black sand beaches; warm hospitality; hip-and-happening beach clubs; dreamy rice terrace views; peaceful Hindu and Buddhist temples; active yoga and conscious community; and powerful towering waterfalls.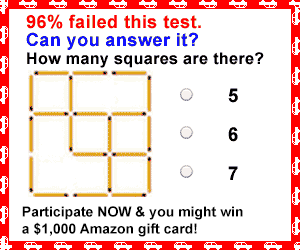 I know what you're thinking – not another Bali 2 week itinerary! I get it, up until recently I had an aversion to traveling to Bali, simply because a) it seemed like every single person in the world was flocking to the island and inundating my social media feeds with photos of Instagram hotspot after Instagram hotspot, and b) I didn't quite know where to begin with Bali trip planning. Where is the best place to visit in Bali? What are the best things to do in Bali? When is the best time to visit Bali? It can all be very overwhelming.
The thing is, Bali is a sprawling island with many different faces and personalities; there's simply no way to see and do everything it has to offer in a single trip. That being said, if you are short on time and it is your first time to Bali, then look no further for an easy 14 day Bali itinerary (complete with easy extension options) to help you plan your travels!
Though you may only scratch the surface of what the island has to offer in a 2 week trip to Bali, this itinerary will give you a good taste of the regional highlights, with room for plenty of time lounging on the beach and sipping away on sunset cocktails! Read on for how to plan a trip to Bali.
Basic Bali travel tips
First time to Bali? Here's what you need to know before you go.
The main airport in Bali is Ngurah Rai International Airport (airport code: DPS). Many airlines fly direct to Bali, and a 30-day tourist visa-on-arrival is available for passport holders from more than 80 countries. The Bali visa fee is US$35 or 500,000 IDR, and can be paid by cash or credit card – the fee is the same for adults and children. As of November 2022, you can also apply for an electronic visa ahead of your trip here. Save yourself some time by completing the electronic customs declaration ahead of your Bali trip here.
The currency used in Bali is the Indonesian rupiah and the exchange rate is approximately US$1/1 Euro: 15,000 IDR or AUD$1: 10,000 IDR. There are ATMs in the airport where you can withdraw some cash to get you started, and then you can visit a local ATM or money exchange place once you are in town.
Legitimate currency exchange/money changer shops in Bali advertise the rates clearly and do not charge a commission – we had a great experience with the "Mr. & Mrs. Butler" chain of money exchangers in Bali; however, as you would anywhere else, make sure you count your cash before leaving to avoid any later disputes. The majority of hotels, tourist restaurants and supermarkets accept credit card payments (you may find that in Southeast Asia Visa and Mastercard are preferred over American Express), though you will still need cash to pay drivers and for any tips.
Buy a local Indonesian SIM card. Everyone in Bali uses Whatsapp to communicate – this includes hotels, taxi drivers, spas and equipment rental companies. The easiest way to stay connected is to buy a Bali SIM card via Klook – you can get a data-only SIM for as little as US$12 and pick it up from the airport on arrival or get it delivered to your hotel. You will need to provide certain information including your passport copy and phone IMEI number. Buy your Bali SIM card here.
The best time to visit Bali is widely considered to be during the northern hemisphere's summer months between July to early September. This also means that this is Bali's peak tourism season and the island receives the highest volume of tourists during these months. This is also the dry season and Bali tends to receive lower rainfall during the summer months. The rainy season in Bali usually runs during the winter months from December to February and it can be very humid and sticky during this time (though the rain storms tend to come and go rather than linger all day long).
That being said, there is no "bad" time to visit Bali. One important thing to note for first time visitors to Bali is that Nyepi, New Year's day in the Balinese calendar, falls in March (the date changes each year) and during this day the island observes complete silence. Shops and businesses close for the day, and everybody (including tourists) is expected to stay indoors as part of the ritual. The airport is no exception – there are no arrivals and departures on the day of Nyepi and some hotels may not arrange check-ins and outs during this day. Just a Bali travel tip to bear in mind so that you are not caught off-guard.
What to wear in Bali: The majority of the population on the island are Hindu, and as a top tourism destination the dress code in Bali is typically fairly relaxed. Vacation beachwear is the norm, so go ahead and pack your bikinis, dresses, shorts and crop tops. There is, however, an important exception – if you plan on visiting any temple you will need to cover your legs with a sarong (available to rent at most temples) and make sure that your shoulders are also covered. You will also notice that most women in Bali dress conservatively and wear traditional attire on certain days during the week and to visit temples – it is worth bearing this in mind when you venture around town outside of your resort or hotel.
Flying a drone in Bali: You can fly a small drone in Bali for recreational, non-commercial purposes without a license as long as you follow a few important guidelines. You should not fly a drone around or over any temple, and many hotels and beach clubs will have their own policies for drone usage on their property, so it's best to check ahead before you launch your UAV.
Safety in Bali
The vast majority of visits to Bali are trouble-free, and tourism is not only a major source of revenue for the island but also generates a significant number of direct and indirect employment opportunities. Violent crime against foreigners occurs infrequently, but petty crime is sadly not uncommon. As you would anywhere else in the world, keep a close eye on your belongings, especially in crowded areas. There are a number of common scams in Bali: if an offer seems "too good to be true" or overly convenient, it could very well be part of a scam.
A common scam in Bali is being told that you have to purchase a sarong from a vendor in order to visit one of the temples – in reality, many temples will provide a sarong to visitors free-of-charge. This is not a scam per se, but you may also be approached by local guides for a tour of the site – there is a fee associated with this service which is often not disclosed upfront. You may also be asked for informal donations at temples or historic landmarks which are usually not mandatory.
I also recommend taking certain precautions such as pre-booking airport transportation with a reliable car service and driver, watching your drink when you are out and about, and letting friends and family know of your travel plans/whereabouts and hotel contact information. Read more about safety in Indonesia and Bali by clicking here and here. Here is more information about local laws and customs in Indonesia.
Booking hotels in Bali
It is easy to get sucked into wanting to book all the Insta-famous hotels in Bali. You know the ones I'm talking about. But it doesn't always make the most sense in terms of practicality, location, amenities provided or pricing.
Found an amazing boutique villa in Canggu? Great! But double check the location in case it's further inland – which is fine if you are happy to hop on a scooter every time you want to head out for a meal or to visit the beach! Those Bali hotels with brilliant infinity pools overlooking the jungle in Ubud are bliss – but there might not be much nearby in terms of restaurants and other things to do. Planning on staying at a cliffside hotel in Uluwatu? Fantastic. But you might need to prepare yourself (and your thighs) for the steep flights of stairs going up and down the cliffs each day. Those dreamy bamboo bungalows that you see all over social media are great…if you don't mind being exposed to the elements and local wildlife. All I'm saying is – know exactly what you are getting yourself into before you book!
I spent hours researching hotels for our 2 week Bali trip itinerary and can personally recommend these boutique and luxury hotel options – I hope you find them helpful. The total cost for all of our accommodation across 2 weeks in Bali barely covers a night or two at some of the billboard, big-name Bali hotels – and while I'm happy to splurge here and there for more upscale options, I'm all about ROI!
Alternatively, click here to check out other highly-rated hotels in Bali – I recommend that you search by location (and then check the location on a map) and sort by review scores to see what best fits into your itinerary! Either way, you'll want to book ahead, especially if you're planning a 2 week Bali itinerary during the peak travel season.
Trying to plan a Bali trip with friends and family and not sure where to look for accommodation for a group of people? You might also want to check out Airbnb if you are traveling with others as there are plenty of Bali villa options available (however you'll want to double check if meals are served on-site or whether you will head out for every meal). We mostly used Booking.com for this Bali 2 week itinerary as the cancellation policies tend to be a little more flexible, and it is slightly easier to filter by facilities, review scores and location.
Where to stay in Bali
If you have 2 weeks in Bali you should have enough time to explore 3-4 areas across the island, and this 2 week Bali itinerary will cover only a handful of these places as you'll want to spend a few days in each to get settled and explore your surroundings.
For future reference, there are some differences between the major tourism destinations. Here are some quick generalizations of the key areas to help you decide where to visit in Bali:
Kuta/Legian/Seminyak – some of Bali's flagship destinations, these three neighbouring areas are the closest to Bali's international airport in Denpasar and popular for beach vacations and a fly-and-flop holiday. There are beach clubs galore gathered around these three places as well as a whole host of big-name resorts complete with all the facilities. The potential downsides are the crowds and heavy tourism development. Some people love the convenience of Kuta, Legian and Seminyak, but it's not for everybody.
Canggu – Canggu is located further north of Seminyak and has become the next hip-and-happening destination to visit in Bali, especially for those looking to branch out beyond the typically tourist-heavy resort towns. For this reason Canggu is also starting to become fairly busy in the main areas and traffic can be a major headache. There are a few hubs in Canggu including Berawa, Batu Bolong, Echo Beach/Jalan Pantai Batu Mejan area and Pererenan.
Munduk and Bedugul – Located in central Bali, Munduk and Bedugal are cradled high up in the Bali mountains surrounded by dozens of dreamy waterfalls and rice fields. It is also home to one of the holiest Hindu temple complexes in Bali – Pura Ulun Danu Beratan. Because of its distance from the airport, it's not often the first or final destination for anyone planning a 2 week Bali itinerary, nor is it particularly well-suited as a day trip location. Instead, most people visit Munduk for a few days on their way to Lovina along the northern coast of Bali or before/after traveling to Ubud.
Lovina – Lovina in the far north of Bali encompasses a lengthy stretch of coastline and quiet villages. It is especially popular for dolphin watching tours and snorkeling trips off its black-sand beaches, as well as proximity to a few natural hot springs. It tends to be a quieter and more relaxed part of Bali, and is an option for people looking for a beach getaway far from the crowds.
Ubud – A cornerstone Bali destination that almost everyone has heard of. Sometimes referred to as the "cultural capital" of the island, Ubud is located just 2 hours away from the international airport and offers something to suit all types of travelers. From peaceful Hindu temples and palaces to roaring waterfalls and cascading rice paddies in Tegallalang, Ubud is considered a no-brainer for anyone visiting Bali for the first time.
Sidemen – A lesser-known but up-and-coming destination east of Ubud, Sidemen showcases the slower pace of life on the island. Surrounded by majestic waterfalls and rice fields, Sidemen is perfect for nature lovers. The tourism infrastructure is minimal compared to more developed parts of Bali, but there are still a number of luxury resorts and bamboo villas dotted around Sidemen.
Amed – Amed is perhaps most well-known among the snorkeling and diving communities. Set among a lush landscape and with Mount Agung in the backdrop, Amed is a popular base on the east coast of Bali for those wanting to explore more of this quieter piece of the island. Beyond the coastline it also offers proximity to the famed Pura Lempuyang, Lahangan Sweet viewpoint and Tirta Gangga. For those looking for alternative places to visit in Bali, Amed is one to add to the list.
Candi Dasa – Candi Dasa is also located on the eastern end of Bali island. Generally a quiet area away from the crowds, Candi Dasa offers a low-key island getaway. There are a number of luxury hotels in the area to choose from if you'd like a higher-end stay.
Sanur – Often compared to Canggu on the west coast, Sanur is a favorite for families traveling to Bali looking for a quieter getaway. Sanur also offers plenty of restaurants and bars, oceanfront hotels and cafes as well as day trip options to the neighboring Nusa islands. It is an easy 30-45 minute drive away from the international airport in Denpasar.
Nusa Dua – Nusa Dua is Bali's resort haven located in the Bukit Peninsula. This ritzy enclave in south Bali is home to the who's who of luxury hotel brands and some of the most pristine beaches on the island. It is an easy vacation destination but most restaurants and activities are located within hotels, and it may feel like there's not much to do beyond the resort life. If you are looking for a resort vacation then there are other areas in Bali that may be preferable.
Uluwatu – In stark contrast to the lush waterfall-filled jungles and mountains of Bali are the steep hanging cliffs of Uluwatu. The chic Uluwatu is also home to one of Bali's most prominent Hindu temples, Pura Luhur Uluwatu. Uluwatu is located on the opposite side of the Bukit Peninsula from Nusa Dua, and spans across a few beach areas including Bingin, Padang Padang and Nyang Nyang. Uluwatu is a firm favorite among honeymooners and die-hard surfers – there is a huge portfolio of luxury and boutique hotels on offer, as well as exclusive villas available for rent.
Jimbaran – The fishing-village-turned-resort-town of Jimbaran is located just above Uluwatu, a mere 20-30 minute drive from the international airport. Visitors love to watch the local fishermen and boats in the bay – it is one of the best places in Bali for a beachfront seafood dinner. Jimbaran is another option for a holiday destination near the airport.
How to get around Bali
To get into Bali you'll need to fly into Ngurah Rai International Airport near Denpasar. There are "standard" rates for airport transfers from the airport to different areas across Bali, here is a chart so you can get an idea of what rates are typical. Please note that these rates may not include charges for larger vehicles, surfboards/other large luggage, baby and child car seats etc., and are accurate as of mid-2022. They are only designed to give you an idea of how much Bali airport transfer may cost.
I recommend Gede for any long-distance transfers between areas in Bali. He is based north of Canggu but travels across the island and can also arrange day trips. We found that his rates were extremely fair, his vehicles are clean and he also provides a forward-facing car seat if you are traveling to Bali with young children. The best way to contact Gede to book transportation is via Whatsapp at +62 812 3689 2841.
Once you have arrived within a particular area in Bali it is usually possible to get around on foot if you are traveling short distances, by rental scooter or Grab/Gojek (on-demand ride-hailing – download the app before your trip), or by local taxis.
One caveat I will leave you with before renting a scooter in Bali is that you need to be extremely careful – you may want to consider this option carefully if you are not confident and experienced in driving a scooter, or do not have the necessary license to drive a motorcycle (in which case any accidents may not be covered by your travel insurance).
Don't get me wrong – I love the flexibility of having our own scooter and having the ability to come and go as you please, but it really doesn't take much to cause a serious accident. All I can say is, understand the risks of driving a scooter in Bali (or anywhere, really) and ensure that you know where the nearest medical centers and hospitals are located in the event of an accident.
It is also possible to hire a car in Bali but you should know that Bali is not the easiest of places to drive (or park) as the streets are narrow with scooters zooming by, and parking spots are limited. Your international driving permit may require further endorsement by the local authorities, and you should double check that your travel insurance covers any motor vehicle accidents overseas (and check whether it covers any excesses/deductibles).
Have all your ducks in a row? Great! Click here to book your rental car ahead of your Bali trip.
2 week itinerary for Bali
Only have 2 weeks in Bali? There's a lot to see and do in Bali, and it's hard to condense everything within just a few days – you would need months (if not years) to properly experience everything the island and its surroundings has to offer, but you'll get a great first taste of Bali in 14 days.
Read on if you're wondering how to spend 14 days in Bali – this itinerary not only covers the sweeping beaches and cascading rice terraces that spring to mind when you think of Bali, but also the temples, archaeological sites and waterfalls away from the masses. At the end of this Bali itinerary I will also list some options if you have more time on your hands and wish to extend this into a 3 week Bali trip.
A quick preview of this Bali 2 week itinerary:
4 days in Canggu
3 days in Munduk
4 days in Ubud
3 days in Uluwatu
1. 4 days in Canggu
Kick off your Bali trip on the west coast, the drive from the international airport to Canggu will take 1-2 hours depending where in Canggu you are headed and what time you are driving.
Canggu in Bali has quickly become the next hip-and-happening destination to visit on the island, especially for those looking to branch out beyond the typically tourist-heavy resort towns of Seminyak and Kuta.
The laid-back atmosphere, string of picturesque beaches, fantastic yoga studios and excellent boutique hotels have drawn in visitors from around the world looking for that perfectly balanced beach holiday complete with fiery sunsets every evening.
Visitors to Canggu love the variety of cafes and restaurants on offer, but development is a double-edged sword as traffic and construction noise is a major problem in the area. My best tip would be to book a Canggu hotel that has several coffee shops and restaurants within walking distance, and read the reviews carefully to see if recent reviews mention neighboring construction noise.
Some of the best things to do in Canggu include visiting Pura Tanah Lot, one of the top attractions in Bali and just a 20-30 minute car or scooter ride from Canggu. This magnificent Hindu shrine often appears as if it is floating due to the high tide, but once the tide drops worshippers can walk across the tombolo to the temple itself.
Canggu is one of the most popular places to surf in Bali, with an incredible number of beach breaks to suit all levels of surfers up and down this part of the western coast. You can take one-off beginner's lessons or rent a board from one of the beach shacks to go for a free surf.
Canggu is also home to some of the best beach clubs in Bali – head to Finns, The Lawn, COMO Beach Club or my personal favourite, La Brisa.
If you are on a more leisurely schedule and have more than 14 days in Bali then you could easily spend up to a week in Canggu. That being said, there are no major "sightseeing" tourist landmarks beyond Tanah Lot and Batu Bolong Temple (which are located in the same compound). Canggu is one of those places where you can truly wind down and plan your days around café hopping, surfing, massages and sunset drinks. The perfect place to begin your 2 weeks in Bali! Read my Canggu destination guide here.
Where to stay in Canggu: MASMARA Resort in Pererenan is a stunning luxury boutique hotel in Canggu, just 150 metres (a 1-minute walk!) from the black-sand Pererenan Beach. The rooms feature plenty of warm wood finishing complete with cozy textiles and funky prints.
The surf at Pererenan Beach is ideal for intermediate to advanced surfers, with plenty of right and left handers peeling down the shoreline. Those looking for even more Canggu beaches can venture towards Echo Beach or Canggu Beach, or simply go for a dip in the small sun-dappled MASMARA pool.
The wonderful staff at this boutique property in Canggu made us feel right at home. We loved the on-site restaurant and dining on the open-air deck at sunset. This is perfect if you want to stay close to the beach and restaurants, but prefer to be a stone's throw away from the hectic crowds of Canggu's main street.
MASMARA has a small number of ground floor garden view rooms as well as a few two-bedroom suites and a three-bedroom suite if you are traveling with friends or family. Click here to check availability and rates at MASMARA Resort in Canggu or head here to check out other highly-rated hotel options in Canggu.
An alternative to Canggu: Sanur
Sanur on the eastern side of Denpasar is another popular option for a beach destination that is close to the international airport. People often say that Sanur is a "calmer" version of Canggu which makes it popular with families traveling with young children, or couples looking for a quiet beach getaway without compromising on access to restaurants and cafes. Travelers to Sanur love the waterfront promenade which can make it easier to get around on foot without encountering the heavy traffic that Canggu is often known for.
2. 3 days in Munduk
Next up is Munduk, located 70 kilometres or two hours by car from Canggu. Munduk is an underrated village high up in the hills of central Bali.
The nearby Bedugul is also home to one of the holiest Hindu temple complexes in Bali – Pura Ulun Danu Beratan.
Traveling to Munduk offers you a chance to slow down during your 2 weeks in Bali and immerse yourself in nature. The landscapes and visual scenery is not always what comes to mind when people think of Bali.
Spend 3 days in Munduk sipping on a homegrown cup of coffee at one of the local plantations (which you can visit and tour), get cultured at the Ulun Danu Beratan water temple and visit uncrowded waterfall after waterfall.
Don't miss the Bayumala twin waterfall (bring your swimsuit!) or cluster of streams at the peaceful Banyu Wana Amertha Waterfalls.
This area of Bali is also famous for its strawberry farms which offer visitors the opportunity to pick their own fruit. Read my guide on things to do in Munduk here.
Where to stay in Munduk: Giriwood is a small, 20-room boutique hotel in North Bali, located about mid-way between Munduk and Bedugul. Its location makes it perfect for chasing waterfalls in Munduk, or visiting the famous water temple in Bedugul.
We loved the view of the mountains and Wanagiri valley from the hotel's infinity pool, and the lush jungle views from the bedrooms. The hotel is extremely reasonably priced (we found that hotels in northern Bali tended to be lower than the south in general), and it was the perfect place to stay near Munduk for 3 nights.
The on-site restaurant was fantastic – we enjoyed the rice bowls and excellent breakfast spread. Highly recommended for anyone traveling to Munduk! Click here to check availability and rates at Giriwood Hotel or check out rates and availability at other highly-rated Munduk hotels here!
3. 4 days in Ubud
Let's be honest, it wouldn't be a first-timer's guide to Bali without setting aside a few days to visit Ubud.
Ubud is one of the cornerstone tourist destinations in Bali, and often touted as the cultural capital of the island. To get there from Munduk you'll need to hop in the car for a 70-kilometre or 2-hour car ride.
Brace yourself, as the once-peaceful town of Ubud is now a major tourism destination in Bali, and as such can be very crowded and hectic within the city center and at popular tourism landmarks.
My advice? Mentally prepare yourself and go with the flow! There are some incredible tourist experiences and landmarks in Ubud that you'll want to check out – however, the vast majority of visitors to Ubud tend to go to the same places, so look beyond the obvious and you can always find a quiet corner or two to catch your breath after a busy day of sightseeing.
A few Ubud attractions that you won't want to miss include watching a traditional Kecak fire trance performance where dancers act out scenes from Hindu folklore.
You should also plan on spending an afternoon at the magnificent Tegallalang rice terraces, a short 15-20 minute drive from Ubud proper. There are a number of restaurants and cafes overlooking the fields, we enjoyed our time at Tis Cafe which was laid back and less crowded than some others.
Take the time to venture out to observe the purification rituals at Pura Tirta Empul, one of the most sacred temples in Bali. Dedicated to the Hindu god Vishnu, Tirta Empul features holy springs with water that is believed to purify devotees in a ritual known as "melukat".
Grab your walking shoes and go for a leisurely stroll along Campuhan Ridge, a 2-kilometre long stone-paved path that winds and weaves along the outskirts of Ubud town.
Ubud is also famous for being an international hub for yoga lovers who flock to the Island of the Gods for classes, workshops, retreats and teacher trainings. There are a number of excellent yoga studios in Ubud including The Yoga Barn, Radiantly Alive and the upscale Fivelements Retreat.
You may also like: Interested in practicing Yoga or deepening your Yoga practice during your next vacation? Here are some of the best Yoga retreat locations and destinations around the world!
Interested in planning your Ubud stay? Here is my Ubud destination guide.
Where to stay in Ubud: Origin Ubud was our home for 4 nights in Ubud, and boy did we feel right at home in this cozy boutique private villa – the staff went above and beyond to make our stay comfortable. This incredibly spacious pool villa in Ubud was just a 5-10 minute walk from the main stretch where the majority of restaurants and bars are located.
We absolutely loved the daily made-to-order breakfast by the pool – such a treat! Reasonably-priced private pool villas located within walking distance to Ubud town are rare – we would happily go back and stay again! It is perfect for couples and independent travelers – click here to check availability and rates at Origin Ubud or head over here to see more hotel options in Ubud. Note: There is no on-site restaurant at Origin Ubud and when we visited in August 2022 only breakfast was being served, however they did mention that room service for lunch and dinner may be available again in the future.
4. 3 days in Uluwatu
From Ubud, head to Uluwatu by private car – the drive will take approximately 2 hours. There are a few faces to Uluwatu – from the surf-crazed community that flocks to the coast to the honeymooners who book luxury cliffside resorts for a special getaway – there's plenty of room in-between to find a piece of Uluwatu that resonates with you.
We chose to end our 2 week Bali itinerary back at the beaches of Bali, this time further south of the island in the Bukit Peninsula. Unlike the golden and black-sand beaches of Canggu where you can kick off your Bali trip, you'll find shimmering rock pools lining the coast as well as unique rock formations rising up along the seaside.
There are a number of Uluwatu highlights that you won't want to skip – the first being a visit to the revered Uluwatu Temple. The bougainvillea-strewn cliffs surrounding Uluwatu Temple create a magical setting for the otherwise fairly unassuming Hindu temple.
If you missed the Kecak performance in Ubud you will have another chance to observe the fire dance by the cliff at Uluwatu Temple during sunset.
For those of you who are looking forward to winding down after nearly 2 weeks of sightseeing in Bali, head straight to one of Uluwatu's fantastic beaches – you can laze the day away while watching surfers carve the open face of pumping waves. We especially enjoyed our time at Dreamland Beach, Bingin Beach and Suluban Beach.
Surfers will lose their minds over the incredible number of breaks up and down this part of the western coast. Even if you don't surf yourself, Uluwatu is a great place to watch advanced surfers carve waves and get barreled.
For more ideas for things to do in Uluwatu check out my full guide here.
Where to stay in Uluwatu: When you look up Uluwatu all you see are the iconic clifftop views that go on for days – but these come with a seriously hefty price tag! We opted to split our stay in Uluwatu across 2 hotels, and while these hotels do not have direct beach access they did have delightful sundrenched pools that we spent hours in.
The Jepun Sari Uluwatu is a stunning and quiet boutique property located about a 5-10 minute drive from the main "downtown" area of Uluwatu. As it only has a handful of rooms it is incredibly peaceful and private, and the rooms are practical and comfortable.
The décor is very modern with a splash of tropical touches, and we loved our stay in the poolside villa. Highly recommended for couples or independent travelers looking for a boutique hotel in Uluwatu – click here to check availability and rates at Jepun Sari Uluwatu. There is no on-site restaurant so head to the nearby Cashew Tree or Gooseberry to grab a bite to eat. The hotel can help you rent a scooter to get around as not much is within walking distance.
For the remainder of our 2 week Bali itinerary we booked ourselves into Gypsea Bali. This boutique Uluwatu hotel will seriously wow you – incredible service, gorgeous rooms and an amazing pool. It is a cruisy 10 minute walk from Bingin Beach and I could have easily spent a week or more here.
The restaurant serves up delicious Western and Balinese food, and it is also a stone's throw from Gooseberry restaurant. You can't go wrong with Gypsea Bali – click here to check availability and rates!
Interested in checking out other options for accommodation in Uluwatu? Here are some other highly-rated hotels in the area – we also considered staying at The Elementum and Origin Uluwatu.
If you do choose to book on the cliff in Uluwatu, just be aware that you may need to walk down 100+ steps to get to beachfront properties – make sure you check before booking!
Is 2 weeks enough for Bali? 3 week Bali itinerary
Have more than 2 weeks in Bali? Lucky you! With an infant in tow and winter baggage from visiting Australia we ruled out taking a boat out to the Nusa islands.
However, if you have 3 weeks in Bali (or more) then you should definitely consider hopping in a speedboat and heading out to the nearby Nusa Lembongan, Nusa Ceningan, and Nusa Penida islands!
Other options for your 3 week Bali itinerary include spending a few nights out at the Gili Islands off the coast of Lombok or heading to the slightly quieter eastern end of Bali: Sanur, Sidemen, Candi Dasa (or Candidasa) and Amed.
Feeling adventurous? Another option to extend your Bali itinerary is to hop on a domestic flight to Labuan Bajo airport and embark on a multi-day cruise to explore Komodo Island to see the dragons, venture on to Flores Island and visit the pink-sand beaches on Padar Island.
Tips for traveling to Bali with a baby
There's a reason why everyone travels to Bali with children – it's because Bali is so child-friendly! The plethora of resorts with kids clubs, restaurants with play areas, water parks and experienced nannies-for-hire means that parents are set up for a successful family holiday. After some trial-and-error we managed to make the trip work for us – here are some top tips for visiting Bali with a baby.
Worried about bringing too much luggage? You can rent any baby gear including travel cots and car seats for around US$5 or AU$7 a day. We used Bali Baby Hire – it was easy to coordinate the equipment booking via e-mail and they even dropped off and picked up all the gear for us.
Book a driver with a child car seat. I recommend getting in touch with Gede (number at the top of this Bali 2 week itinerary travel guide) who can provide a forward-facing child car seat.
Stock up on diapers and baby food. You can easily buy diapers and baby food from Carrefour near the international airport or from the local Pepitos supermarkets.
Be prepared if your baby gets sick in Bali. Some Uluwatu hotels will have a pediatrician on call, make sure you ask if your baby requires medical attention. Otherwise, head straight to one of the BIMC private hospitals (locations across Bali).
Many hotels may not have a cot, or may be adults-only. Double check with hotels if they are able to provide a cot or extra bed, as they might not even if the hotel's booking page says that they can. MASMARA Resort in Canggu provided one, Giriwood in Munduk and Jepun Sari in Uluwatu were both not able to provide a baby cot but we brought our own rental, and Gypsea Bali was able to provide one in the room. Make sure you contact the hotel a few days before your check-in date to confirm that they received your request for a cot/extra bed and are able to provide one.
The vast majority of restaurants and beach/day clubs in Bali have high chairs. If you prefer to bring your own, I like the Munchkin portable travel booster seat over unstructured soft travel seats like the Totseat.
Leave the stroller at home. The sidewalk and roads in most places across Bali are non-existent or very uneven, so it's likely to be more of a hassle to bring the stroller out. Instead, use a structured carrier or a sling (I like the MiniMonkey mini sling which folds down to the size of an iPhone and is great for warm weather) for short distances.
Traveling with a toddler? You won't regret booking a hotel or visiting a Bali day club that has a pool with a shallow wading section. Bring a couple of pool toys and that will kill a few hours (and burn off some energy!).
Last but absolutely not least, here is my top tip for traveling to Bali with kids: need an extra pair of hands to wrangle your little one? There are many experienced nannies in Bali who you can hire by the hour (or day, or even your whole trip) to help you out so that you can actually sit down and eat your meal, go for a surf, practice yoga or go for a massage.
I highly recommend getting in touch with Febri from Feby'lous Bali Nanny service who runs a team of wonderful nannies. I recommend spending time with your nanny over the first few days to evaluate if it is a good fit for both parties, and to make sure you are comfortable leaving your kid(s) alone with the nanny.
Our lovely nanny mostly joined us during lunch time so that we could sit down and have our meal and stayed at our hotel while our baby napped in the afternoons. This gave us the opportunity to head out and do some exploring. It is also possible to ask your nanny to help with bedtime and stay at the hotel so that you can venture out for dinner.
Rates vary from 65,000 IDR per hour and up, a fee may apply if you need your nanny to travel beyond Canggu/Uluwatu as most nannies live and are based around Denpasar.
I hope this Bali 2 week itinerary helps you to better plan your dream Bali trip, and gives you an idea of how long to stay in each place, what to do and where to stay. You can easily shave off a few days here and there or skip a destination to convert this into a 10 day Bali itinerary.
Quick recap before you book your Bali holiday:
Where to stay in Canggu: We really enjoyed our time at MASMARA Resort in Canggu. The room was spacious, tastefully-decorated and extremely comfortable. It was a 2-minute walk to Pererenan Beach and was within walking distance to tons of excellent cafes, bakeries and restaurants. The on-site restaurant was also fantastic. Click here to check availability and rates at MASMARA Resort in Canggu or head here to check out other highly-rated hotel options in Canggu. We also considered staying at ZIN Canggu and The Retreat at Kharista by Ekosistem.
Where to stay in Munduk: We opted to stay in the Munduk/Wanagiri area instead of in Bedugul. I highly recommend Giriwood Hotel which has some incredible rooms with balconies overlooking the misty mountains. The on-site restaurant is a great option as there are few restaurants and cafes in the area. Click here to check availability and rates at Giriwood Hotel or check out rates and availability at other highly-rated Munduk hotels here! We also considered staying at Munduk Moding Plantation.
Where to stay in Ubud: For maximum convenience I recommend staying close to Ubud town where the vast majority of cafes and restaurants are located. We enjoyed our stay at the boutique Origin Ubud which only has a handful of private pool villas. There is no restaurant but they serve a huge made-to-order breakfast by the pool – the mie goreng noodles were to die for! It is perfect for couples and independent travelers – click here to check availability and rates at Origin Ubud or head over here to see more hotel options in Ubud. We also considered staying at Chakra Living and Adiwana Resort Jembawan.
Where to stay in Uluwatu: If there's one thing you take away from this 2 week Bali guide let it be that you need to book accommodation in advance! Especially in Uluwatu where the boutique hotels often book up months or a year in advance. We enjoyed our time at Jepun Sari Uluwatu which offers lovely little luxury cabins in Bingin, and also recommend Gypsea Bali which has beautifully-designed boho-inspired bungalows. Both hotels in Uluwatu have pools or you can venture to Bingin beach. Click here to check availability and rates at Jepun Sari Uluwatu and click here to check availability and rates at Gypsea Bali. Here are some other highly-rated hotels in Uluwatu – we also considered staying at The Elementum and Origin Uluwatu.
Been to Bali before? Leave a comment below with your favorite landmark!
You may also enjoy these reads:
Liked this post? Pin it for later!
This article contains affiliate links. If you choose to book using these links, I will earn a small commission at no extra cost to you. Thank you for supporting my website by using these links, I only recommend products or services that I have personally used & hotels I have stayed at and loved.
* Unsubscribe at any time. Your e-mail address will only ever be used to send the occasional Yoga, Wine & Travel newsletter.