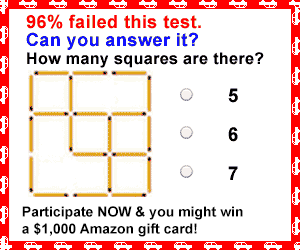 In the afternoon, Sherry and I drove in a light truck to the area that housed animals from Australia, Africa, and the American West. They were all located in the same section of the zoo. Like String 5, much of String 1 seemed to be based on location—mainly two locations. The bison were on the same side of the zoo as the barnyard animals, while the "A-continent" animals (as I came to think of them) were in adjoining yards that were separated only by tall chain-link fences.
Our first stop was the American white-tailed deer. Here, as with the domestic farm animals, we were able to work in their yards while the animals were present. In the rear of the yard, shaded by trees, was an open shed-like structure where they could seek shelter from the rain, and where we could leave their food. The front of the yard was open, with no trees and not much grass. Deer droppings, referred to as "scat," were the size and shape of tiny pellets, making raking a difficult task on the hard flat ground. The pellet poop was small enough to fit in between rake tines and round enough to roll away when I tried to gather it into a pile. I found a broom on the ground was more effective. The deer were beautiful and a pleasure to watch. I wanted to reach out and pet them, but they were too timid. I supposed that even these deer, who were safe from hunters, instinctively held inside them the fear of
man.
After the deer, came Australia. The emus were housed with the wallabies in a yard that was similar to the deer yard but much smaller with shaded housing toward the back. It struck me that both of these animals were smaller versions of their more well-known cousins, the ostrich and the kangaroo.
Emus are the second-largest birds after ostriches, but they are from Australia, while ostriches are native to Africa. Both of these large birds are called ratites, because their breast bones are flat, and they can't fly. The emus at the zoo were accustomed to humans and pretty much ignored me while I cleaned their yard alongside them.
The wallabies, on the other hand, were timid, and avoided me entirely, which was probably best since I pretty much wanted to hug them to death, they were just that adorable. They looked so much like kangaroos that many zoo visitors mistook them for their babies, called joeys. Both kangaroos and wallabies are marsupials, meaning they carry their young in a pouch. But these zoo wallabies didn't have any young to carry.
After the work "down under" and another break, Sherry said we were heading over to the "ungulates."
"What's an ungulate?" I asked curiously. I had never heard that term before.
"An ungulate is a hoofed mammal—in this case, the oryx, which is like an antelope," she explained.
For some reason, the oryx were always referred to as ungulates by the zoo staff, even though there were quite a lot of other zoo animals that I thought—by definition—would fall in this category, including the white-tailed deer and the zoo's one hippo.
The oryx have a very striking appearance. Their bodies looked sturdy and strong, with mostly tan fur except for the bold stripes of darker fur that seemed to outline their bodies as it ran along their backs, under their bellies, and up their chests. Their faces, too, were outlined in dark fur over white noses, chins, and eyes—sort of the opposite of a raccoon. Their most distinctive feature was their extremely long, spear-like horns. Because of these
horns and their nature (and the ever-present matter of "insurance"), we were not allowed to be in the yard with them. We first had to transfer them to their interior barn, which we did with the enticement of food, as I had learned was usually the case when transferring animals at the zoo.
Once safely housed, Sherry and I carried in our trash cans and rakes and began our usual clean-up routine. This seemingly simple task was complicated by a curious and persistent crane. The Grey Crowned Crane of Africa (also called the African Crane) is not a shy bird. In fact, quite the opposite. This beautiful fella had dark gray and white feathers with accents of orange, but his most remarkable feature was the spiky crown of feathers on his head, a testament to his name. This particular crane seemed to be fascinated with me. He followed my every move and pecked at my heels and my back whenever he got the chance.
My time in that enclosure felt like a deja vu of my work in the barnyard when I was followed by Rocky the calf. Both of these animals seemed to notice the "new" volunteer, and pursue me with curiosity. In the case of Sir Crane (as I came to call him), I'd rake, feel a peck, and turn toward the source. When I turned to face him, he'd stop and act as if he hadn't done anything at all. But as soon as I turned back to my task, he'd return to his—and apparently, pecking me was his task. This went on for several minutes: rake, peck, turn; rake, peck, turn—repeatedly, over and over again.
Sherry was as confused by his attention as I was, and asked me, "Are you wearing anything shiny?"
I looked down and inspected my outfit—jeans, volunteer polo, boots (no more tennis shoes for me), jacket. "No," I answered, "not that I can see . . ."
"Well, I've never seen him do that . . ." she frowned.
"Is there any place we can put him while I'm raking?" I asked.
"No, sorry . . . but he's really harmless," she replied and turned back to her own raking.
He sure didn't feel harmless. As much as I liked this quirky little bird, his pecks were sometimes painful and always a surprise—even though I knew they were coming! One thing was for sure, he kept me on my toes.
I hadn't had a peck in about five minutes and was beginning to think he'd lost interest in me when I turned to see my newfound friend jumping up and down and flapping his wings.
Sherry saw him too. "I think that's a mating dance!" she exclaimed, and I thought that was the first time I'd seen her excited about anything. I laughed out loud, "What? Really?" I felt honored.
After a bit of "dancing" he suddenly stopped, and we went back to our cleaning. Now raking without my friend, I was lost in thought and wondered why there was no Mrs. Crane to keep him company.
Excerpted from The Age of a Spider Monkey: And Other Revelations from the Back of a Zoo.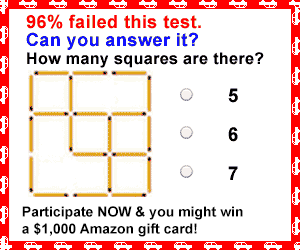 Image by ChiemSeherin from Pixabay