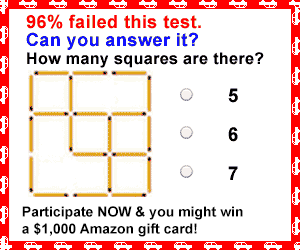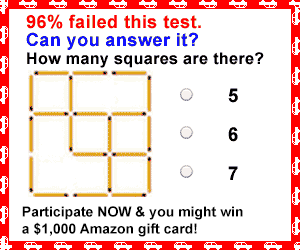 Much of the Northern United States is experiencing poor air quality due to the haze left over from the recent wildfire in Canada.
Haze Sweeps Through Northern US
In the middle of May 2023, raging wildfires suffused the northern United States and southern Canada with smoke. As of May 16, the fires had burned 1,800 square miles, including British Columbia, Alberta, and Saskatchewan. The area is ten times the typical amount of land burned during this time of year.
On May 15, 2023, the National Oceanic and Atmospheric Administration (NOAA)'s Geostationary Operational Environmental Satellite 18 (GOES-18) captured smoke from the wildfires that were raging over southern Canada, North Dakota, Minnesota, and numerous other states.
According to 3KRTV, the Montana Department of Environmental Quality has given some areas of the state's air quality an "unhealthy" rating, which corresponds to alert level RED.
If it weren't for a concentration of increased wildfire smoke moving over West Michigan from northwestern Canada, the skies should be clear today, according to WoodTV. There is no chance of any of the smoke mixing down to the surface, so it will remain very lofty. Smoke is expected to leave West Michigan's skies by Tuesday night, but this summer, secondhand smoke might be a recurring problem.
Canada Wildfire
In Alberta, 87 wildland fires burning were reported as of May 16; 25% of these flames were classed as out of control, suggesting their size was anticipated to increase. According to the Canadian Wildland Fire Information System, the majority of the 478,000 hectares burned were in Alberta, however on that day, many fires were deemed to be out of control in British Columbia and Saskatchewan.
In numerous cities, smoke from the wildfires contributed to poor air quality and decreased visibility. Wildfire smoke contains microscopic particles known as aerosols, some of which can worsen respiratory and cardiovascular health issues and lower air quality. According to Canada's Air Quality Health Index, the day of May 16 had "very high risk" air quality in some Albertan communities, which is the worst possible rating.
Also Read: North Carolina at Risk of Severe Weather with Level 2 Storms, Hail 
Haze and Very High-Risk Air Quality
The Aerosols Robotic Network, or AERONET, a global network of ground sensors that consists of more than 500 precisely calibrated Sun photometers and measures aerosol optical depth (AOD) globally, also noted hazy skies. The devices measure the brightness of incoming light while pointing at the Sun. By estimating the discrepancy between the light received and what would be anticipated in cloud-free conditions, scientists may determine the number and size of aerosols present in the atmospheric column.
A totally clear blue sky would generate an extremely low AOD value, below 0.05 in visible wavelengths, according to Pawan Gupta, an atmospheric scientist and co-leader of AERONET at NASA's Goddard Space Flight Center. Even seeing the Sun would be challenging with an AOD reading of 3.
On May 10, the smoke from the Canadian wildfires drifted down to Maryland, giving the Sun a milky appearance in the sky. On that particular day, the AERONET instrument at NASA Goddard had an average AOD value in the visible spectrum of around 1. North Dakota as well as northern Minnesota saw bad air quality and cloudy skies on May 16 as a result of smoke, NASA Earth Observatory reports.
Related Article: 37% Wildfires Caused by Greenhouse Gas from Fossil Fuel Companies, Study Shows 

© 2023 NatureWorldNews.com All rights reserved. Do not reproduce without permission.