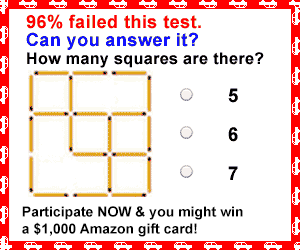 When A-Listers end up on camera in Park City, Utah it's usually for the Sundance Film Festival, but this week had different plans for Gwyneth Paltrow. The Academy Award-winning actress and Goop CEO is being sued, to the tune of $300,000, for an alleged hit-and-run skiing incident in 2016 by retired optometrist Terry Sanderson. 
Paltrow, however, claims that it was she who was hit by Anderson, and accused him of "attempt[ing] to exploit her celebrity and wealth." As such, she is countersuing him for the symbolic amount of one dollar plus the cost of her legal fees. 
The incident happened at the Deer Valley Ski Resort, on the beginner's slopes. Anderson claims that Paltrow was skiing "out of control" and that the collision "caus[ed] a brain injury, four broken ribs and other serious injuries." In 2019 he sued for $3.1 million, but a judge ruled that the amount must be capped at $300,000.
In an opening statement, Sanderson's lawyer Lawrence Buhler claimed that Paltrow was looking at her children, not where she was skiing, and hit his client. He also claimed that she left the area three to four minutes later. Sanderson was taken to a first aid tent by sled. But Paltrow contends that Sanderson hit her; her attorney Stephen Owens said that Sanderson apologized to her following the incident, and that she stayed on the scene until the ski patrol came by. 
Paltrow took to the witness stand on Friday, the fourth day of the trial. If nothing else, onlookers were reminded that the woman is schooled at delivery. Case in point: this meme-worthy moment in which she apologized for swearing after (allegedly) being hit on a ski slope. 
Twitter content
This content can also be viewed on the site it originates from.
She described the sensation as "there was a body pressing against me and a very strange grunting noise." She said that she and her children were taking a ski lesson when "he struck me in the back."
Sanderson's team has claimed that Paltrow left the scene before any help arrived, but she says that she remained "long enough for him to say that he was OK." She said it was "absolutely not" a hit-and-run scenario. 
She added that she experienced no injuries, but the collision made her feel like her knee was "over-stretched," and her back hurt. She sought out a massage later that day. 
She further stated that "Mr. Sanderson categorically hit me on that ski slope, and that is the truth," but added "I feel very sorry for him. It seems like he's had a very difficult life, but I did not cause the accident so I cannot be at fault for anything that subsequently happened to him."
Earlier, Kristin A. VanOrman, one of Sanderson's attorneys, said (almost in an aside) that Paltrow had lied under oath. This led to a Paltrow dropping her jaw in a very dramatic fashion and Owens demanding a retraction. Judge Kent R. Holmberg asked VanOrman if she wanted to rephrase her statement, which she did.