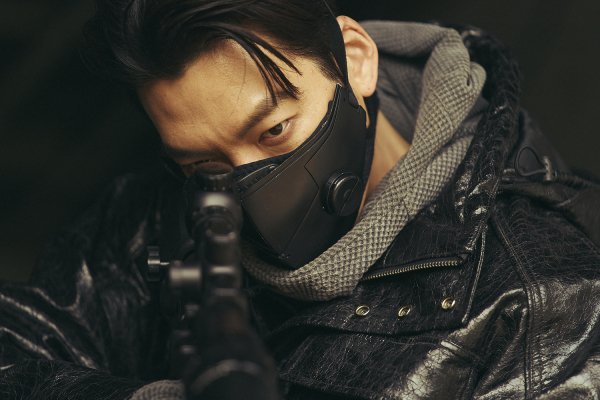 On the 12th, Netflix released its new drama, Black Knight. Set in a future dystopia on the Korean Peninsula, where severe air pollution makes it impossible to survive without an oxygen respirator, Black Knight features Kim Woo Bin as the legendary delivery driver 5-8, who carries hope in a small box.
Amidst this gloomy era, the Cheonmyeong Group holds control over one of the most vital resources for human survival, 'oxygen.' In a society where the quality of masks, which represent the supply of oxygen, varies based on one's social class, people are plunged into despair. 5-8 becomes a figure who defiantly confronts this colossal evil in a bleak time.
Kim Woo Bin showcases his unique wild charm in Black Knight. Before the drama's release, during the production presentation, he mentioned that he tried to convey the sense of anger that 5-8 carries. His action-packed performance became a focal point of discussion.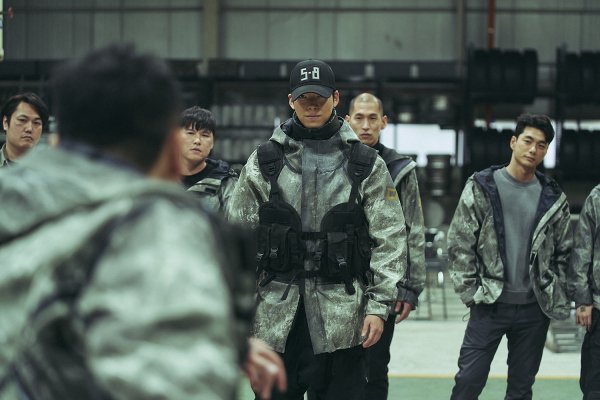 True to his statement, Kim Woo Bin captivates attention from his gaze alone. 5-8 is the most formidable delivery driver in a world where he navigates through the interference of ruthless hunters to precisely deliver oxygen and essential goods. The distinguishing factor that separates his action is his rough gaze and breathing sounds, devoid of unnecessary elements. The synergy created when his raw emotions meet action is doubly impactful. Furthermore, including various tools such as bare hands, knives, guns, and baseball bats adds even more spectacle to the action.
As the saying goes, stars shine brightest in the darkest skies, and heroes emerge in times of turmoil. Within the profoundly gloomy world, one wonders how far the aspirations of delivery driver 5-8, who dreams of a better world, can be realized.
The drama Black Knight showcases Kim Woo Bin's intense action fueled by anger and can be streamed on Netflix.
Source