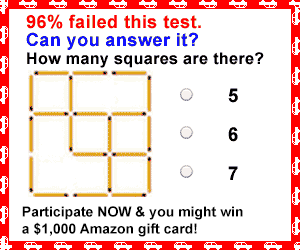 Doctor Cha: Episodes 11-12
by
Dramaddictally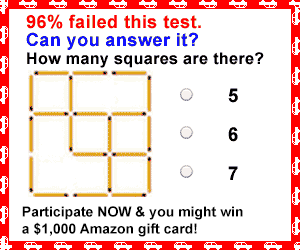 Reckoning is the word of the week, as our heroine begins to deal with the knowledge of her husband's second family. In a cacophony of confrontations, she goes from sadness to anger to clarity — and finally makes a life-altering decision. As for her husband, if you thought he couldn't get any worse, wait until you see the scum that rises to the surface this time.
 
EPISODES 11-12
First of all, Jung-sook is officially a badass and Uhm Jung-hwa deserves an award for this performance. She's layered in emotions at all times, holding back tears while snarling out demands as she tries to conjure her courage. Just as quickly, her tears turn to laughter when she realizes the ridiculousness of the situation she's in. Overall, it's pretty brilliant.
We've got a lot of confrontations this week, starting with the one where Jung-sook pulls Seung-hee out of a meeting and demands she call In-ho so the three can have it out right then and there. In-ho walks the hospital hallways to Seung-hee's office and there's a suspenseful air, like walking to the gallows. When he arrives, Jung-sook doesn't waste time. She confirms that Eun-seo is In-ho's daughter and tells him and Seung-hee that if they're in love, they can just get on with it.
Seung-hee and In-ho start explaining their past and In-ho admits that they're about to break up. This prompts a spiteful turnaround in Seung-hee, who has no intention of letting him go now that Jung-sook knows the truth. Jung-sook, though, keeps her eyes on the prize and says she returned to her residency after 20 years away — and she intends to finish it. She knows these two rats have been using every tactic they can to force her to quit, but she's not going to take it anymore. In fact, Seung-hee should be the one to leave — she's got a month to find somewhere else to work.
The next confrontation comes not long after this when Jung-sook storms into In-ho's office and asks how much Yi-rang knows about the affair (since it was kind of clear from the fight with Eun-seo that Yi-rang knew something.) In-ho says that both kids know everything and so does his mother. This is when Jung-sook loses her shit and starts screaming and breaking things. In-ho says the kids wanted to keep it hidden from her because they were worried about her health, and she suddenly understands the weight this is putting on them. She tells In-ho he should spend the rest of his life making amends to his children.
This realization causes Jung-sook to take Yi-rang to lunch and have a heart-to-heart. Jung-sook apologizes for putting her through something that other kids don't have to go through, and I found it pretty touching. Even though In-ho should be the one apologizing, it's nice to hear someone say it — and it's a stark contrast from how we see Seung-hee interact with Eun-seo, behaving selfishly while saying everything she does is for her daughter.
And it's not the only lovely heart-to-heart this week as Jung-sook and So-ra get a bit closer after last week's drive in the rain. When they get back to the dorms, So-ra comes over to Jung-sook's place with drinks and snacks and reveals that her own father cheated on her mother when she was younger. Jung-sook thanks So-ra for trying to comfort her and So-ra says that, more than comfort, she wants Jung-sook to know that these things happen, and are more normal than we might think. (And here is our drama's thesis.)
The real turning points come for Jung-sook when she starts to acknowledge just how bad of a person In-ho is, making her feel the tiniest bit of compassion for Seung-hee. First, In-ho decides he doesn't want a divorce and breaks up the Seung-hee, apparently lacking interest in her now that he's been caught. She can't believe he's abandoning her again and calls him a bunch of names, threatening to reveal their affair publicly at the hospital. He acts like a martyr, saying she'll be better off without him. (Oh, the depth of my hatred for this guy…)
It gets worse when In-ho tries to pin something on Seung-hee that's not her fault. In a complicated set of events, Jung-min makes a difficult decision at the hospital and it leads to a patient's death. The patient's parents are intending to sue for malpractice, and In-ho says that he'll do anything to prevent Jung-min from taking the blame. So, he wants to make another department look culpable — and this is where Seung-hee's department comes in.
The truth is that it's really not Jung-min's fault either (but I think all that will come out next week). The pertinent point for now is that even Jung-sook feels bad for Seung-hee when In-ho completely turns on her in this way. Also, it forces Seung-hee to defend herself at the hospital, bringing her animosity toward In-ho out in public. The whole thing reminds me of the question that Jung-sook's friend Mi-hee poses when she finds out about In-ho's affair: "What gives him the right to be loved by two great women?" It's a question for the ages.
Once In-ho decides he doesn't want a divorce (because, in his words, he relies on Jung-sook too much), he asks his wife for forgiveness and wants to know what will happen next. We know that Jung-sook is torn, and also that she's grown in leaps and bounds. But now, more than anything, her judgment is affected by how she's starting to perceive In-ho: rotten to the core.
She hits a final turning point that's simple, and yet, speaks volumes. The backstory is that after Jung-sook's surgery, she got a parking permit for drivers with disabilities, so she could park close to the building. One day, in front of the hospital, she sees In-ho's car parked in a reserved spot, with her parking permit in his window.
There are many things wrong with this, but Jung-sook first thinks about how he used her permit and drove Seung-hee around. Then, she thinks about how she lived her life putting In-ho on a pedestal, even though he's such a lousy person — and it makes her laugh at herself for being "pathetic and stupid." She realizes her own responsibility in what happened by being so permissive, and she calls to report In-ho's car for being parked illegally. She tells him this whole story at home, when she asks him for a divorce. In response, he gets a nosebleed and falls to the ground, which I hope will not be a major illness that we have to deal with next week.
These were just a jampacked couple of episodes and I think they even trump last week's. One thing that surprised me was that So-ra and Jung-min started to mend their relationship a little — after a lot of painful glances — but not in the way I predicted.
After their comforting talk, Jung-sook admits to So-ra that she knows she and Jung-min are dating, and even gives her blessing by saying that they suit each other. But So-ra and Jung-min don't reunite because of this blossoming friendship. Instead, the drama gives Jung-min this real emotional crisis where he's overwhelmed with guilt because a patient dies. In the midst of it, So-ra is there for him, and says she'll be by his side throughout his ordeal, as long as he allows her to be. I liked their moments together, but I'm still hoping for a livelier reunion later on.
Another part that surprised me — but I thought it was done exceptionally well — was when Seung-hee goes to counter-confront Jung-sook. They have this argument on a rooftop where Seung-hee points out that she and Jung-sook are not that different. Jung-sook got pregnant while In-ho was dating Seung-hee, and Seung-hee got pregnant while In-ho was married to Jung-sook. The only real difference is that In-ho left Seung-hee for Jung-sook, but not the other way around.
Seung-hee is trying to point out that she's not the only villain here. And I was happily surprised to see the drama remind its viewers of that right at a critical moment. So much of the tension and tragedy of this show comes from how disappointed the kids are in their parents. It kind of makes me wish for a full reveal to the kids, so that Jung-min will know he was conceived while his father was dating Seung-hee. It's not to demonize Jung-sook or absolve Seung-hee, but only to get us back to our thesis: these things happen more often than you know, and are more normal than you think.
 
RELATED POSTS