Review Of SafetyWing Insurance Coverage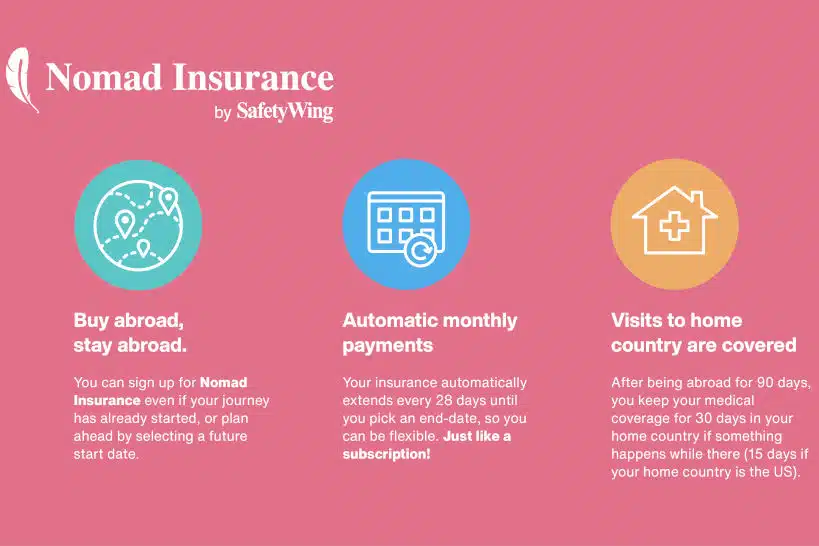 SafetyWing offers a blend of coverage, trip flexibility, and higher age limits in a cost effective plan.
For a 30-years old person, it cost $45 to get medical, including emergency dental claims, trip protection, baggage and gear coverage, sports cover, and more. 
Most importantly is to have peace of mind on your travels knowing you are covered with our subscription-base plan. 
The best part about the travel protection plan from SafetyWing is their clear pricing structure with the auto-renewal once every 28 days.
Purchase the nomad plan before your trip or at any time while traveling. You can cancel the subscription at any time.
If you happen to make any home visits during your trip, your insurance coverage continues.
For families with kids, there is an added advantage. You get free insurance for two kids aged nine years or younger.
Let's look at the essential coverage and how it benefits you.