The Korean crime-thriller Hopeless, invited to the Un Certain Regard section at the 76th Cannes Film Festival, got its international poster released. 
The poster shows two men standing side by side, and the text on the poster reads, "Hope is Nowhere to Be Found", promising a dark and deep movie to expect.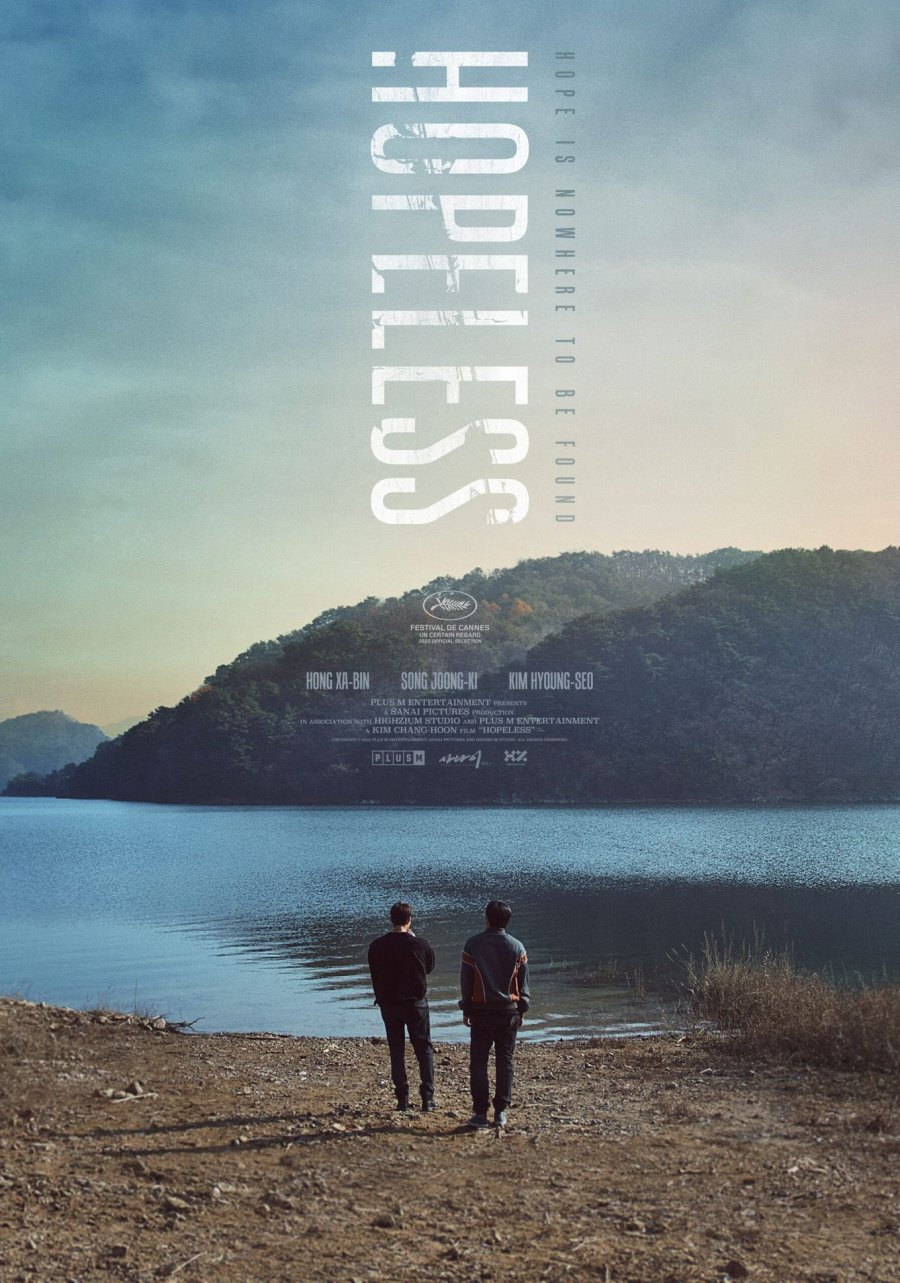 Hopeless is a noir film that tells the story of Yeon Gyu (Hong Xa Bin) who, while trying to escape from his hellish life, ends up with Chi Geon (Song Joong Ki) – a mid-level boss in a criminal organization. While striving to get a better life, they find themselves caught in the very hell they were trying to flee.
Hopeless is directed by Kim Chang Hoon. 
The rising star Hong Xa Bin plays the role of Yeon Gyu, and the A-list actor Song Joong Ki will be seen as the mid-level boss of the criminal organization Chi Geon. 
The captivating noir film is expected to have a powerful emotional dimension, owing to the performances of the leads Hong Xa Bin and Song Joong Ki. The movie also casts BIBI, Park Bo Kyung, Jung Jae Kwang, and Kim Jong Soo in the supporting roles. 
The crime movie marks the debut of Kim Chang Hoon as a director.
The thriller Project: Silence is also gearing up for its international release. The movie is invited to the Midnight Screening section of the Cannes Film Festival. 
Project: Silence is a story of people trapped on an airport bridge in a thick, unidentifiable fog, facing the threat of collapse and fighting to survive an unexpected chain of disasters.
Along with Lee Sun Kyun and Joo Ji Hoon, the movie also casts Kim Hee Won, Moon Sung Geun, Ye Soo Jung, Park Hee Bon, Park Ju Hyun, Kim Tae Woo, and Kim Soo An.  
The newly-released dark poster depicts the collapsed bridge and the falling vehicles, giving a picture of the dire circumstances the passengers of the vehicles face.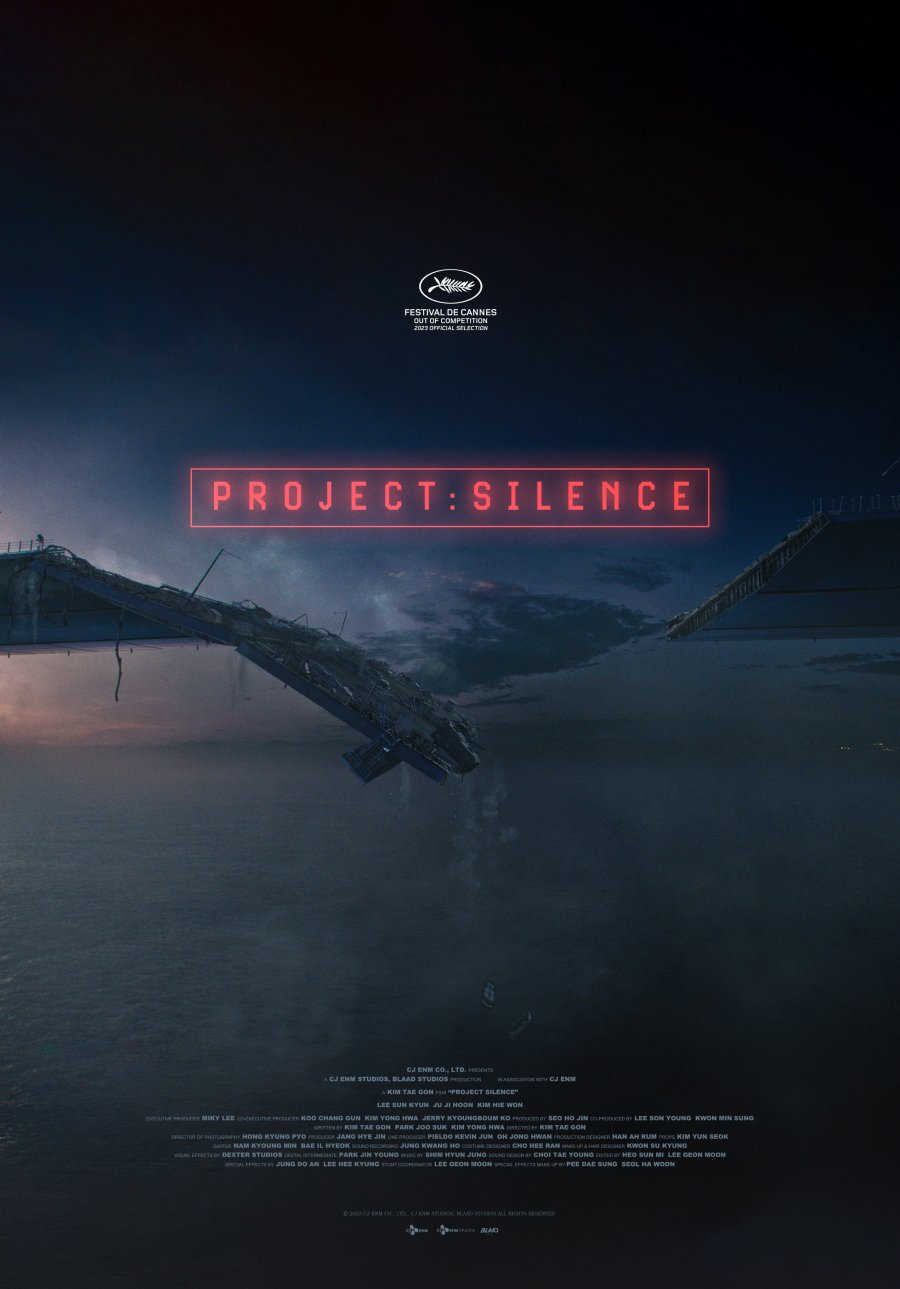 Director Kim Yong Hwa, who was in charge of production, and director Kim Tae Gon, as well as actors Lee Sun Kyun, Joo Ji Hoon, and Kim Hee Won, are expected to attend and shine at the event.
Following his films 'A Hard Day' (Director's Fortnight/2014) and 'Parasite' (Competitive Section/2019), Lee Sun Kyun, who has been invited to present two films this year, 'Sleep' (Critics' Week) and Project: Silence this year, expressed his thoughts, saying, "It is truly meaningful and honorable to present a film that was shot with the heartfelt passion of all the staff and actors during the cold winter at the Cannes International Film Festival. I hope audiences worldwide will enjoy our film."
The theatrical release date of Hopeless is yet to be announced. Meanwhile, Project: Silence was invited to the Midnight Screening section of the 76th Cannes International Film Festival
Source