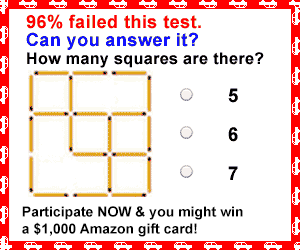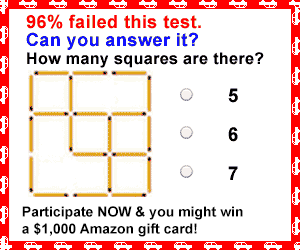 Official Website
www.tbs.co.jp/lastman_2023_tbs
Twitter
twitter.com/LASTMAN_tbs
Broadcast
From 9.00 p.m., Sundays, 23 April 2023
Station
TBS
Synopsis
FBI special agent Minami Hiromi has come to Japan from the US for an exchange programme to strengthen cooperation between the National Police Agency and the FBI. Although he lost his sight in both eyes due to an accident, he is called the Last Man in the FBI – the last trump card with the ability to close a case using his keen analytical skills as well as sense of touch and smell. It falls to Godo Shintaro, the head of the National Police Agency's Personnel Exchange Planning Unit, to attend to Minami while he is in Japan. This is the order of Shintaro's older brother Kyogo, who is considered the next Commissioner. Shintaro has the worst possible encounter with Minami on his first assignment which requires him to attend to Minami until he is at the venue for the welcome ceremony where Kyogo is waiting. However, Shintaro is informed that Minami is going to be taken away for violence on the plane, and rushes over to pick him up. At the ceremony, Minami randomly declares that he will arrest the culprits of a series of indiscriminate bombings that have been rocking society. This is how Shintaro gets dragged into Minami's self-serving investigation. As Team Sakura led by Sakura Madoka from the First Investigation Division is also on the same case, Shintaro becomes the target of their criticism. To make matters worse, Minami is openly critical of their opinions which only creates more friction. In the midst of this, another explosion occurs and Minami heads to the scene to investigate along with Shintaro. This odd duo will not only take on tough cases but face ups and downs that no one could have anticipated … …
Characters
Fukuyama Masaharu as Minami Hiromi
An FBI special agent who has come to Japan as an exchange student for a period of time. He is personable, charming, sociable and always at the centre of people. Even though he lost his sight in both eyes because of an accident, he is called the Last Man at the FBI for his ability to close cases with his sharp analytical skills as well as sense of touch and smell.
Oizumi Yo as Godo Shintaro
The head of the Personnel Exchange Planning Unit under the National Police Agency Commissioner's Secretariat. Rank: Assistant Inspector. He is a member of the Godos, a family which has served as Commissioner of the National Police Agency for generations. But he chose to work in the field instead of being a bureaucrat and has the top arrest record. He will not forgive a wrong and may go too far in his willingness to do whatever it takes to arrest criminals. This stance has earned him many enemies within the police organisation. He is ordered by his older brother Kyogo to attend to Minami Hiromi.
Kamikawa Takaya as Godo Kyogo
The deputy commissioner of the National Police Agency. He comes from a family line of police officials. Godo Shintaro's older brother and the father of Izumi. He has a satisfactory track record and is well-respected and influential within the police organisation as well as political circles. He looks set to be the next chief of the National Police Agency.
Terao Akira as Godo Seiji
The father of Godo Kyogo and Shintaro. He served as the 21st chief of the National Police Agency. He is retired and has been extolling life at a villa with a view of the sea, but is for some reason monitoring the movements of Minami Hiromi who has come to Japan.
Yoshida Yo as Sakura Madoka
The chief of Team Sakura in the Tokyo Metropolitan Police Department's First Investigation Division. Rank: Assistant Inspector. Her team has made the most arrests in the division. She is a dignified and kind leader but she and Godo Shintaro have an acrimonious relationship.
Nagase Ren as Godo Izumi
A member of Sakura Madoka's team in the Tokyo Metropolitan Police Department's First Investigation Division. Godo Shintaro's nephew and son of Godo Kyogo. Rank: Inspector. Contrary to his young age, he has a higher rank than his uncle. Even though he is set to be the next head of the family, he does not boast about his family lineage. He has a strong sense of justice and hates dishonesty.
Imada Mio as Agatsuma Yuki
An analyst from the newly established Investigation Support Centre under the Tokyo Metropolitan Police Criminal Investigations Department. She supports investigations using her computer skills. She has known about Minami Hiromi before this and volunteers to help with his investigations. After that, she transfers to Personnel Exchange Planning Unit at Minami's discretion.
Tsuda Kenjiro as Godo Shintaro's father
Godo Shintaro's biological father. He was sentenced to life imprisonment for a robbery and murder case. He used to be a chef and brought up a young Shintaro.
Scriptwriter
Kuroiwa Tsutomu (My Family, Tokyo MER, Kikenna Venus)
Directors
Doi Nobuhiro, Hirano Shuichi, Ishii Yasuharu, Ito Yoshihiro
Related Post:
© jdramas.wordpress.com.