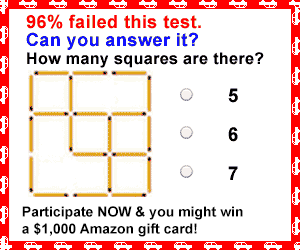 My Perfect Stranger: Episodes 5-6
by
quirkycase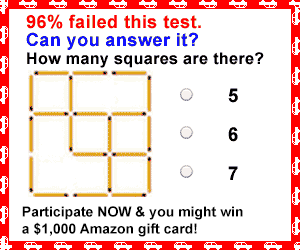 Operation Stop-A-Murder is underway for our time-traveling teacher who puts his plan into motion only to discover he's more in the dark than he'd realized. Thankfully, he's got help in the form of our high school returnee who gathers information of her own. The two are starting to recognize just how entangled they are as they slowly open up to each other and find their goals might not be so different.
 
EPISODES 5-6
We dive back in with Hae-joon trying to locate Joo-young, who's gone missing. Yoon-young correctly predicts from the manuscript that they'll find the teacher unharmed near the river. Sure enough, Joo-young is huddled by the river bank and suspiciously screams, "It wasn't me!" in a panic when they approach her. She then acts like she didn't just freak out and says she was merely lost, refusing to admit someone was after her even when Hae-joon spots a man in a blue hat lurking nearby.
There's nothing more they can do with Joo-young insisting everything is fine, so Hae-joon and Yoon-young head to the teahouse to finally exchange intel. Yoon-young shows him Mi-sook's manuscript, a story future Mi-sook calls a "confession of sorts" about a crime too perfect to keep secret. Yoon-young is sure Mi-sook is their killer (she might be a smidge biased), but Hae-joon's journalistic nature makes him more cautious, so he's not willing to accept the manuscript at face value yet.
Things take a more personal turn when Yoon-young spots Hee-seob and Soon-ae at another table in the teahouse. Yoon-young once again starts a fight with Hee-seob but calms once Soon-ae soundly rejects Hee-seob's feelings because she's already dating Bum-ryong. Huh. Neither Yoon-young nor Hee-seob saw that coming and give identical shocked poses.
After that, Yoon-young has no choice but to level with Hae-joon that the teens are her future parents. She even shares her mom's story and why she's intent on keeping her parents apart, even if that means she disappears. When Hae-joon puts together that the matchbox was found near Soon-ae's body, he suspects she's yet another victim of the killer.
Even though Hae-joon has started sharing info with Yoon-young, he's been pretty closed off about himself. However, in response to her vulnerability and honesty, he does some sharing of his own. He's not an expert on moms since his own took off after he was born, but he assures Yoon-young her mom surely knew she was loved seeing as Yoon-young loves her enough to die for her. He shares his theory that Soon-ae didn't die by suicide and urges Yoon-young to focus on protecting her mom rather than erasing her own existence.
What really convinces Yoon-young that her mom was murdered is the "suicide" letter. When Soon-ae hands her an apology letter at school, Yoon-young connects the dots. Her mom always apologized with a letter, and Yoon-young realizes that's exactly what the supposed suicide letter was: an apology after their fight.
Now on the same page, Yoon-young and Hae-joon are both invested in stopping the murders and work together. Hae-joon tails Joo-young each night to protect her and try to identify the man in the blue hat; according to the owner of the teahouse, they argue the night Joo-young dies. But, as always, there's a complication. Joo-young is on the run as a political protestor, hence her caginess, and takes off when the police show up to arrest her at school. Yoon-young chases her but ends up as a hostage at knifepoint. Hae-joon isn't far behind and manages to wrestle the knife away, and then to Joo-young's shock, he and Yoon-young hide her from the cops.
Given that she's in hiding now, Joo-young can't go to the teahouse that night, but Hae-joon does. He waits until he spots the man in the blue hat arrive… and it's Hee-seob. But he's there to meet Bum-ryong, not Joo-young. He confronts Bum-ryong about his penchant for stealing. His most recent item? Joo-young's ring. So things are not looking good for Bum-ryong.
When they leave, Hae-joon follows Bum-ryong who goes straight to Joo-young's motel, supposedly to return the ring. Just as it looks like Bum-ryong might be his guy, Hae-joon spots Min-soo nearby viciously kicking his little sister Mi-sook on the ground. This man is awful, but thanks to his powerful family, the cops released him back into the wild.
Then, Hee-seob saunters up to the motel in his blue hat, and Hae-joon is back to square one with all three main suspects still in the running. After he arrives home, Hae-joon can't bring himself to tell Yoon-young the man in the blue hat is her father, so he lies that he didn't see the man's face. So much for honesty and working together.
While Hae-joon continues mulling over what he's learned, Yoon-young has a sleepover with Soon-ae and is forced to listen to her mom fret over her growing feelings for Hee-seob. It's looking like there's no stopping that feelings train because Soon-ae is already starry-eyed, talking about how Hee-seob shines. Yoon-young recognizes the wording from Soon-ae's novel stolen by Mi-sook and realizes the novel was a love letter to Hee-seob who was the first person to truly see Soon-ae.
Hae-joon continues trying to save Joo-young and gets a lesson in the butterfly effect when his actions have serious unintentional consequences. He has Principal Yoon keep cop Dong-shik occupied for the night so he can't catch Joo-young. Hae-joon safely gets her on a bus out of town the next morning, successfully preventing her murder (official documentation changes and everything).
That's when events take a turn. A fire breaks out at a house nearby, which happens to be where Dong-shik's kids stayed overnight since he couldn't pick them up. The kids make it out, but barely – Dong-shik and Hae-joon have to go inside the burning building to save one of them.
It seems obvious that their presence alone is going to change the timeline and events in unpredictable ways. Hae-joon has been actively trying to save Joo-young, so how did he not consider that doing so might result in new victims? I guess all that time traveling made him overconfident, and he forgot how little control he truly has.
The close call with the kids hits Hae-joon hard, and he unfairly takes his anger out on Yoon-young. He finally shares that he's going to be one of the killer's victims and blames her for being the most unexpected variable. He's way out of line – he is the one who freaking hit her with his car in the first place – and says some harsh things.
He does immediately regret it and apologizes soon after, ready to tell her the truth about her dad. Yoon-young hasn't been sitting around twiddling her thumbs, though, and has already identified blue hat man herself. However, it's not Hee-seob she sees wearing the hat but her uncle BAEK YOO-SEOB, Hee-seob's older brother.
Hae-joon can't believe he missed that Yoo-seob has been in the background this whole time, completely unnoticed and unsuspected by everyone. In the epilogue, we see that Yoo-seob was waiting for someone at the café and ran into Hee-seob on his way inside. When Hee-seob said he liked his hat, Yoo-seob gave it to him and left the café.
Assuming there's only one blue hat in all of Woojung-ri, Yoo-seob is looking like a solid suspect. We don't know anything about him yet, except that Yoon-young does tell Hae-joon that she doesn't much like her uncle who her dad adores. Yoon-young recalls her mom yelling at her dad for taking better care of Yoo-seob than of them.
I imagine the case is going to get more complicated from here now that Hae-joon and Yoon-young have officially changed the past, which could render much of their knowledge moot. I wonder if the manuscript is going to change like the official documentation on the first victim did. Hopefully Hae-joon has learned his lesson about trying to be a time-traveling superhero and starts working with Yoon-young in earnest. Because I think this situation is going to take both of their brainpower to navigate.
 
RELATED POSTS