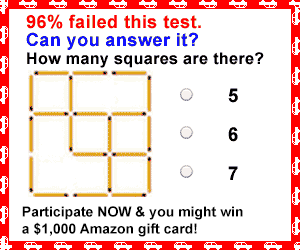 Northwest Australia is a region that covers a large area of diverse landscapes, from the tropical rainforests of the Kimberley to the arid deserts of the Pilbara. It is also a region that has experienced a remarkable increase in rainfall over the past decades.
Since the 1950s, rainfall has increased by 20 percent or more in many parts of northwest Australia, such as the Kimberley in Western Australia, and the Northern Territory Top End, and increases in rainfall have also extended south into much of the western interior.
The mystery of the increasing rainfall


(Photo : MUHAMMAD FAROOQ/AFP via Getty Images)
This increase in rainfall has puzzled scientists for a long time, as it does not seem to be related to global warming or natural variability, as per Australian Academy of Science.
Instead, it appears to be driven by a complex interaction of local and regional factors, such as land use change, vegetation feedback, and atmospheric circulation patterns.
However, our new research, published in Nature Climate Change, has identified a key factor that has contributed to the increase in rainfall: the Madden-Julian Oscillation (MJO), a large-scale atmospheric phenomenon that travels eastward across the tropics.
The Role of the Madden-Julian Oscillation
The MJO is a pulse of enhanced rainfall and winds that moves around the globe every 30 to 60 days. It affects weather patterns across Asia, Africa, Australia, and the Pacific Islands, as per Pursuit.
When the MJO is over northwest Australia, it brings moist air from the Indian Ocean and enhances the monsoon rainfall.
The study used observational data and climate models to analyze how the MJO has changed over time and how it has influenced rainfall in northwest Australia.
Researchers found that the MJO has become more active and more frequent over northwest Australia in recent decades, especially from December to March, which is the peak of the wet season.
The increase in rainfall was only present when the MJO was over northwest Australia.
The MJO has led to more days with rainfall and more total rainfall each monsoon.
This trend is so large that in some regions the rainfall associated with the MJO has been increasing by 15-25 percent per decade.
They also found that the MJO interacts with other factors that affect rainfall in northwest Australia, such as sea surface temperatures, land surface conditions and atmospheric moisture transport.
These factors can either amplify or dampen the effect of the MJO on rainfall, depending on their phase and location.
For example, when the MJO coincides with warmer sea surface temperatures in the Indian Ocean, it can enhance rainfall even more.
Also Read: Record Breaking Freeze Hits Australia as Experts Recorded the Coldest Start of Winter for Over a Century
The impacts and implications of the increasing rainfall
The increase in rainfall has significant implications for the people and ecosystems of northwest Australia.
On one hand, it can bring some benefits, such as replenishing groundwater resources, enhancing vegetation growth and reducing fire risk.
These regions are home to some of Australia's most iconic natural and cultural heritage sites, such as Kakadu National Park and Uluru-Kata Tjuta National Park, which depend on adequate water supply and healthy ecosystems.
On the other hand, it can also bring some challenges, such as increasing flood risk, damaging infrastructure and disrupting livelihoods, as per Phys.org.
For example, in the first week of 2023, slow-moving Tropical Cyclone Ellie dropped 800mm of rainfall, flooding the Fitzroy River in Australia's northwest.
Local residents were cut off from food and other supplies, leading to their evacuation by two military transport aircraft.
This was one of Western Australia's worst flooding events, and it was fed by a weather pattern that has caused an almost continuous wet season since November 2022.
The increase in rainfall may also have implications for global climate change, as it affects the exchange of heat and moisture between the ocean and the atmosphere.
The MJO is one of the main drivers of variability in the tropical climate system, and it influences phenomena such as El Niño and La Niña, which affect weather patterns around the world.
Understanding how the MJO is changing and how it affects regional rainfall patterns is crucial for improving our ability to predict and adapt to future climate change.
Related article: Australia Prompts Immediate Evacuation of 200,000 Due to Flash Floods Warning

© 2023 NatureWorldNews.com All rights reserved. Do not reproduce without permission.