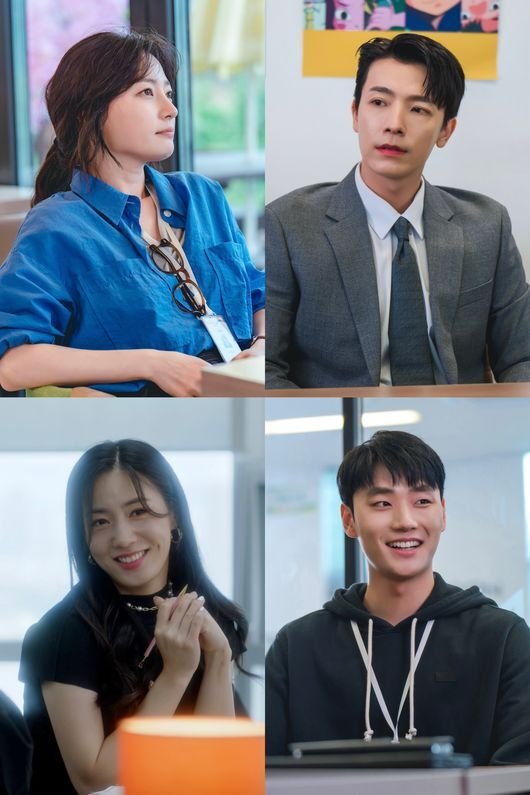 The upcoming Genie TV original drama Oh! Youngsim (written by Jeon Seon Young, directed by Oh Hwan Min and Kim Kyung Eun, produced by KT Studio Genie, The Great Show) is a nostalgic romantic comedy-drama that unfolds the teasing and charming relationship between Young Sim and Kyung Tae, who reunite after 20 years from childhood friends to adults. The characters from the beloved animated film 'Youngsim,' which was loved by people of all ages in the past, return with even more vitality.
The characters gathered around Young Sim, who has become a PD in the entertainment department after eight years, will showcase their diverse and colorful personalities, promising to provide entertainment. The hidden retro sentimentality in the everyday lives of passionate youth and occasional whimsical animations are expected to evoke viewers' memories. With the anticipation building up for the premiere, let's highlight three points to look forward to.
Back to the 1990s
'Youngsim' returns after 20 years, riding on the retro trend. The drama Oh! Youngsim was inspired by the curiosity about how the characters from the animated series 'Youngsim' live in the present. It offers the opportunity to taste the sweetness and bitterness of reuniting with characters who have spent their adolescence together and become adults. Moreover, the direction amplifies the original work's delightful and warm analog sentiment, promising to deliver laughter and emotion.
First Love Reunited After 20 Years: 'Squabbling  Retro Rom-Com'
Young Sim (played by Song Ha Yoon), who became a PD on variety shows because she enjoys making people laugh, and Kyung Tae (played by Lee Dong Hae), who has completely transformed since their previous encounter, create an entertaining chemistry as childhood friends despite the 20-year gap. The excitement of reuniting with the unfulfilled first love of their childhood and now meeting as adults, along with the unexpected twist in their relationship, raises expectations for the success of their romance.
True Chemistry Among Characters with Irresistible Charm
From Young Sim's reliable support group, including her family, to the people at the broadcasting station, the fierce battles between characters with irresistible charm cannot be missed. PD Young Sim, who is determined to revive the program, and Kyung Tae, who becomes the CEO of the trending startup 'Kingbly,' which is the top priority for casting. The tension is further heightened by the addition of Chae Dong (played by Lee Min Jae) and Wol Suk (played by Jung Woo Yeon), who will cause a great commotion between the two. The meeting between Young Sim, her family, and the people at the broadcasting station will depict love, friendship, and family bonds, making the viewers laugh and cry. The synergy created by the talented actors and the characters' irresistible charm is highly anticipated.
Meanwhile, the new Genie TV original drama Oh! Youngsim will premiere on the 15th at 10 PM on Genie TV, Mobile, ENA, and Tving.
Source