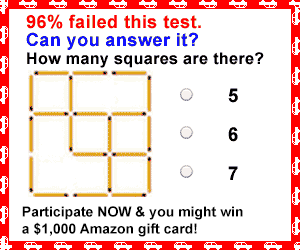 Weather reports showed that Portland and Seattle could likely experience hotter temperatures this week as record-challenging heat and warming trends unfold in parts of the United States.
Meanwhile, the National Weather Service (NWS) reported that severe weather conditions could unleash thunderstorms, damaging winds and isolated tornadoes in parts of the Central High Plains this week.
The weather forecast warned of heavy rain and flash flooding in North-Central High Plains and Central Texas portions.
Furthermore, the NWS Weather Prediction Center reported that moderate risk of flooding in portions of Texas this Wednesday, with potential rain and severe thunderstorms.
In the Northeast, weather reports revealed that warmer conditions could continue, noting the dry and warm outlook in the region.
A rebound to warmer temperatures unfolded in the Northeast from unseasonably chilly weather.
The weather outlook showed that pleasant conditions could emerge in Columbus, Charleston, Pittsburgh, Washington, Virginia Beach, New York, Boston, Burlington and Portland.
The warming trend in the Northeast is expected to continue through Friday.
Weather in parts of the U.S.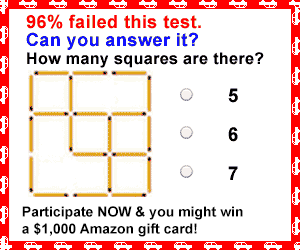 (Photo : by MICHAEL HANSON/AFP via Getty Images)
Portland, Oregon on August 14, 2021. The latest weather forecast showed that portions of Portland and Seattle could likely experience warmer conditions as record-challenging heat emerges in parts of the U.S.
In the Western United States, unseasonably cool unfolded as challenging heat emerged in the country.
According to AccuWeather's forecast, unseasonably cool weather conditions could continue in Portland, Medford, Boise, Salt Lake City, Las Vegas, Los Angeles and San Francisco.
From Thursday to Sunday, a warming trend could be possible in Los Angeles, Phoenix, Salt Lake City, Portland and San Francisco.
Furthermore, hot temps could be likely this week, resulting in heat-related concerns.
Homeowners should keep updated with the hotter outlook.
According to NWS Portland, practicing heat safety during troublesome weather is essential, especially for outdoor workers with strenuous tasks.
Also Read: U.S. Weather Forecast: Part of Northeast to Expect Seasonable Warmer Outlook This Week 
Meanwhile, AccuWeather reported that Portland and Seattle could likely notice a hotter temperature outlook this weekend, especially on Friday.
The weather forecast said that Portland, Oregon, could reach mid-80s F this Friday, which could become hotter this weekend.
Based on the weather outlook, the hotter temperatures or spring heatwaves could emerge on May 13 to May 17, causing daily record highs.
Due to the spring heat waves, the forecast said that it could result in increased fire risk, rapid snowmelt and reduced air quality.
However, the hotter weather outlook is expected to ease next week.
Homeowners should check or prepare their cooling equipment.
Weather news in other parts of the U.S.
Recently, the NWS Weather Prediction Center said heavy rain could likely be in the Midwest and Plains.
The forecast said that widespread showers and thunderstorms could be possible.
As a result, Readgov advised Americans to stay alert for potential thunderstorms.
The latest advisory showed to stay away from flooded areas.
Having multiple information for potentially isolated tornadoes and damaging wind gusts would help prepare for the severe weather.
Meanwhile, AccuWeather's latest forecast said that the Southwestern United States could likely experience a storm threat.
The weather report noted that dry and warm conditions could be possible. Based on the weather outlook, near-record heat could unfold in Seattle and Missoula.
Related Article: U.S. Weather Forecast: Dry, Warmer Conditions Likely in Washington, Pittsburgh, Parts of Northeast This Week
For more similar, don't forget to follow Nature World News.

© 2023 NatureWorldNews.com All rights reserved. Do not reproduce without permission.