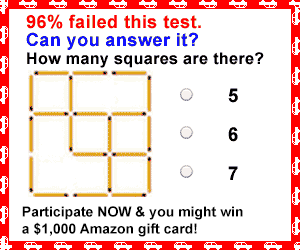 Severe weather is expected over the U.S. East Coast starting Tuesday, May 9, according to the latest weather forecast.
Severe thunderstorms are likely to bring risks of several weather hazards, including heavy rain, large hail, strong winds, and even isolated tornadoes.
Widespread disruption like power outages and travel delays are possible in the coming hours.
The looming East Coast severe weather outbreak comes just a week after a severe storm generated tornadic thunderstorms in the same region.
The threat also came after an omega block weather dissipated over the eastern half of the U.S. during the weekend, which allowed the return of spring temperatures in many parts of the country.
East Coast Severe Weather Outbreak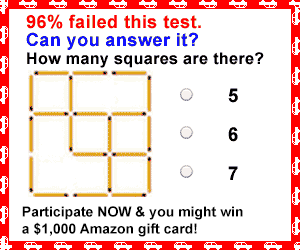 (Photo : Photo by Alex Wong/Getty Images)
WASHINGTON, DC – MARCH 23: A park bench sits in floodwaters during high tide across the Washington Channel from The Wharf amid cherry blossoms in peak bloom near the Tidal Basin on March 23, 2023 in Washington, DC. According to a new report from the National Oceanic and Atmospheric Administration (NOAA), climate change and rising sea levels are expected to threaten the root systems of cherry trees near the Tidal Basin. The National Park Service predicted that peak bloom happens from March 22 to March 25 this year.
It is possible that another severe weather outbreak will occur on Tuesday afternoon, wherein if last week's severe storm was hovering over coastal Virginia, the next outbreak will occur over eastern North Carolina, as reported by meteorologists from Weatherboy, a weather forecasting website.
The website's forecasters add that while thunderstorms are possible from the states of Delaware to Florida, the highest threat of severe storms will be in areas from Virginia to South Carolina.
The said weather prediction is also based on the forecast of U.S. weather authorities.
Based on the Convective Outlook of the National Weather Service's Storm Prediction Center (SPC), an upper-level trough will navigate in a southeastward direction across the Mid-Atlantic on Tuesday.
A low-pressure system will move offshore on Tuesday as a cold front move southward into North Carolina, as cited by Weatherboy's meteorologist team.
Also Read: Severe Weather Warnings Issued for New Zealand Due to Heavy Rain and Snowfall
Severe Weather Risks
Severe weather risks such as flooding due to the heavy rain is possible in low-lying areas and those near rivers and lakes across the East Coast.
Downed trees caused by powerful winds can also be a cause of fatalities, based on previous reports.
Just two weeks ago, a severe weather threat impacted 20 million Americans on the East Coast, stretching from the states of New Jersey to South Carolina, ABC News reported.
At that time, damaging winds and large hail where the main threats since the severe weather was caused by a ban of thunderstorms with a potent cold front along the eastern U.S.
What are Severe Thunderstorms?
Severe thunderstorms, according to the NWS, are "storms" that can produce hail with a size of one inch or larger (golf-ball size) or wind gusts speed of more than 58 miles per hour (mph).
The weather service adds a hail of such size can cause damage to plants, roofs, and vehicles.
Meanwhile, winds from severe weather can break off large tree branches, knock over trees or cause damage to them.
Thunderstorms are also known for generating dangerous lightning and tornadoes, as well as flash flooding caused by heavy rain.
Just days after the start of spring in late March, a deadly tornado outbreak amid severe storms killed a total of at least 32 people from Arkansas to Delaware, CBS News reported.
Related Article: Severe Storms with Damaging Winds and Tornadoes to Hit the Central United States This Coming Week

© 2023 NatureWorldNews.com All rights reserved. Do not reproduce without permission.