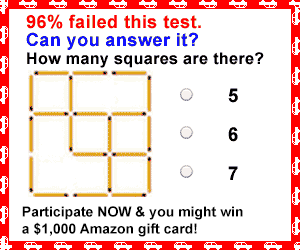 The Good Bad Mother: Episodes 7-8
by
lovepark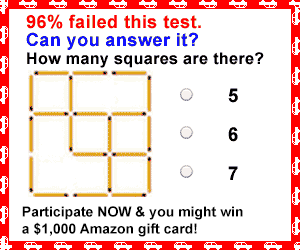 Our bad mother never gets a break as tragedy after tragedy befalls her this week. Pushed to the brink, she feels trapped by her circumstances and chooses to do the unthinkable. However, as the saying goes, every cloud has a silver lining, and just maybe, our heroes will finally get to see the sun after the storm passes.
 
EPISODES 7-8
The cancer reveal from last week puts a sudden timeline on Young-soon's plans, so she starts preparing Kang-ho for life without her. She teaches him how to run the farm and take care of himself, including a lesson on cursing for the occasional bully he might come across. Things go well at first for Young-soon in spite of everything, but another unexpected disaster strikes: an outbreak occurs at a nearby goat farm.
According to the law, all livestock must be culled within a certain radius, and before Young-soon can properly digest the news, the government barges into her farm and slaughters her pigs. As she watches her pigs die, it reminds her of all the loved ones she has lost before, and this incident becomes the final straw.
After buying herbicide, Young-soon takes Kang-ho to visit his dad. Unaware of her plans, Kang-ho innocently comments on how this feels like a picnic but rescinds his statement since they forgot to pack gimbap. Hearing his words, Young-soon apologizes and explains how she lost her family and husband after making them gimbap. As a result, she became afraid of losing him as well, which was why she never sent him on school picnics.
As Young-soon struggles to open the bottle of herbicide, Kang-ho takes it from her and offers to help. For a moment, she looks up apprehensively as if caught red-handed, but Kang-ho tells her that they need to feed their pig first. He says that they can start over with Lion, and Young-soon weakly smiles back at him.
While at work, Mi-joo overhears the pesticide owner talk about Young-soon's recent purchase, and she immediately puts the clues together. She runs to Young-soon's house in a panic and comes in time to see them returning from their trip. Without forewarning, she grabs the bag from Young-soon, and Young-soon realizes that Mi-joo knows what she planned to do. Before she leaves, Mi-joo asks Kang-ho to take her son to the bath house tomorrow, and her seemingly nonchalant request gives Young-soon an excuse to live for another day.
Experiencing a change of heart, Young-soon decides against the double suicide, and instead, she drops Kang-ho off at a long-term care facility. Kang-ho asks if she is leaving him behind to go somewhere nice, and when she does not answer, he apologizes, thinking that he did something wrong. Holding back her tears, Young-soon lets go of Kang-ho's hands and rushes to her truck without looking back.
At home, Young-soon dresses up and says her final goodbyes. Right as she kicks the chair from under her feet, the doors open, and Kang-ho stares up at her. Having escaped the facility, Kang-ho wheeled himself all the way home, and filled with desperation, he stands up to save his mom.
The sight of Kang-ho standing reinvigorates Young-soon, and she slips the noose off. She hugs him in relief, but Kang-ho's expression hardens as his gaze goes up to the ceiling. He leaves the house without a word, and Young-soon chases after him.
In a daze, Kang-ho stops in the middle of the road, but all his emotions burst out at once when he sees Mi-joo staring at him from down the street. As they find shelter from the rain, he tells her that his mom abandoned him, but Mi-joo thinks differently. She says that his mom would never do that, and if she did, then she probably has a good reason. Kang-ho wonders how she knows, and Mi-joo tells him that she was abandoned, too.
As the two of them sit in silence, Young-soon finds them and takes Kang-ho home. She decides to tell her son the truth and explains how she is sick and did not want to burden him. While Kang-ho listens to her explanation, he asks if he was a burden to her, then, and the hypocrisy of her actions finally hit her. Realizing that Kang-ho wants to be her guardian as well, Young-soon genuinely smiles for the first time in ages, but this respite lasts mere seconds before things turn dark for our mother-son pair.
Still elated from earlier, Young-soon orders Kang-ho to stand again, but this time, he fails. He begs her not to leave him, but a shadow clouds Young-soon's face as she refuses to believe him. Taking Kang-ho out in the rain, they arrive at a creek, and to my utter horror, she throws him into the water.
Kang-ho cries out for help as he crawls to his wheelchair, but Young-soon grabs her son and tells him that he can do it. She pushes him further in and yells at Kang-ho to walk. Then, in the most jarring transition, we see Young-soon learning about hydrotherapy, and the traumatic creek event turns into a regular practice. After what must be weeks of physical therapy sessions, Kang-ho regains the use of his legs and takes his first steps.
I need to pause for a second. Are we really doing this again? Wasn't the food deprivation treatment enough to get the point across about Young-soon's character? I don't understand the message the show is trying to promote with this. Young-soon's methods are extreme and abusive. Even if Kang-ho sees improvements, these scenes feel bittersweet at best because I don't agree with Young-soon: the results do not justify the means.
Her methods and their consequences (or lack thereof) are too idealistic, which makes them problematic. Drowning your disabled son in a creek is a traumatic experience, and the fact that Kang-ho comes out of that intact is insane. I really hope no one watches this drama and thinks for a second that "tough love" will cure paralysis or any medical ailment. It's even more disturbing given the fact that there have been child abuse cases in Korea in recent years that have caused societal uproars as well as the general increase of child abuse incidences.
While I get that Young-soon is supposed to be a "bad" mother, does the show really believe that because to me, it feels like they paint her as a misguided but ultimately loving parent. Will she be held accountable for actions? At this rate, I highly doubt it.
Young-soon's controversial methods aside, the rest of the villagers are just as excited to see Kang-ho walk — even if that means they wasted money on an expensive electric wheelchair. They hold a feast to celebrate this joyous occasion, and Mi-joo gets roped into the hubbub when she comes home early to fend off the twins' fake dad. (She had her backstabbing partner's boyfriend pose as daddy dearest, and apparently, the ex-partner stole from him, too.)
Everyone in town gathers for the festivities, including Woo-byeok's stooges who are posing as farmers, but while the others have a good time, Sam-shik feels threatened by Kang-ho's new appearance. Later that night, drunk Sam-shik ambushes Mi-joo and the twins outside their home, and he proposes to Mi-joo, promising to make them happy. She appears to accept his proposal, but then bursts his bubble when she mentions their creditors. She tells him that she cannot afford to daydream like him, but Sam-shik vows to come back after settling his debt.
Kang-ho's old apartment security guard calls Young-soon out of the blue to give her a letter Kang-ho left in case his mom ever came back to move out his stuff. The note depicts a warm and loving son, and Young-soon realizes that he left her a coded message since he never talked to her like this. As expected, Kang-ho has no idea what he meant, and Young-soon is left stumped.
In the meantime, Young-soon and Kang-ho go to town to take new portraits, and afterwards, she teaches Kang-ho how to hold funeral rites. Once they finish, Kang-ho looks at their new family picture and suggests adding his dad to this one, too. Suddenly, the meaning behind the letter clicks for Young-soon, and she finds a memory card hidden inside the frame.
It seems that we'll finally get more information about past Kang-ho and what exactly he was scheming. It's clear that he knew his life was in danger, and though he distanced himself from Young-soon, he still trusted her enough to leave behind something important. While she is a terrible mom, I do think she is a resilient person, and if anyone can help Kang-ho bring down the bad guys who killed his dad, it's Young-soon.
Though I have a hard time liking Young-soon, I have no complaints about Ra Mi-ran who was absolutely phenomenal this week, especially in Episode 7. She portrayed Young-soon's broken spirit with such care and depth that I found myself empathizing with her despite my misgivings. Her eyes are particularly expressive, and I love how she conveys so many complex emotions through subtle looks and body language. Ra Mi-ran captures Young-soon's vulnerability and tenacity so well, and brings a much-needed nuance to the character with her performance.
I also want to praise the directing this week and the show's use of color to convey tension and emotions, specifically in the scene of Young-soon's attempted suicide. With the rain, the atmosphere changes to a grey hue, representing the shift in tone. It heightens Kang-ho's smoldering anger and contrasts between her hopeful demeanor to his troubled one. Then Mi-joo is introduced to the scene with yellow, bringing warmth visually as well as emotionally to Kang-ho.
When done well, the show is great, but my biggest complaint is that they make it so hard for me to like Young-soon. Whenever I think she's making progress, the show takes it all back with some asinine stunt, and we're back to square one. Maybe it's a me problem and not a show problem, but sometimes I wish I could pretend certain things didn't happen. I'm not inherently against unlikable characters (I actually like well-written antiheroes and villains), but I want the show to make its intentions clear. Is Young-soon a bad mother whose actions are not forgiven even though they helped Kang-ho, or is she actually someone to be pitied and praised for raising a successful son in the face of towering obstacles? Maybe the answer is that she's both and neither at the same time.
 
RELATED POSTS