What You Can Order From The Wine Windows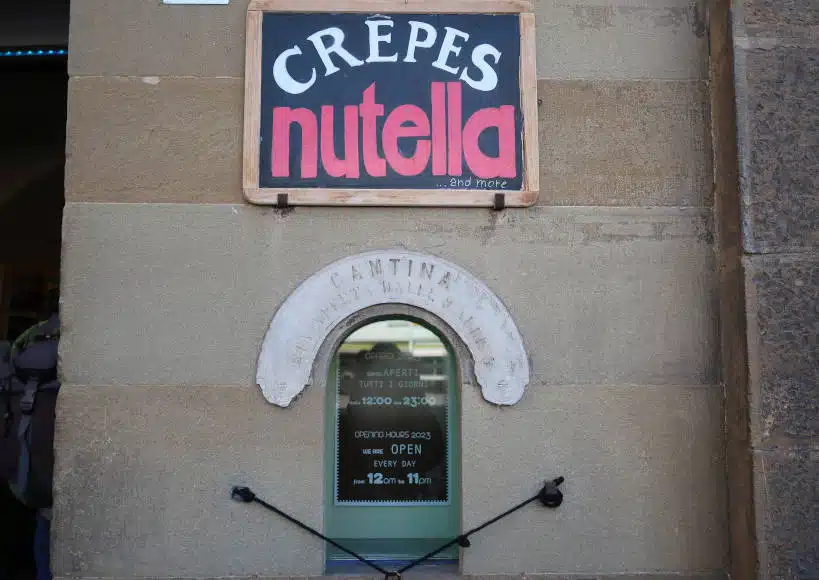 Drinks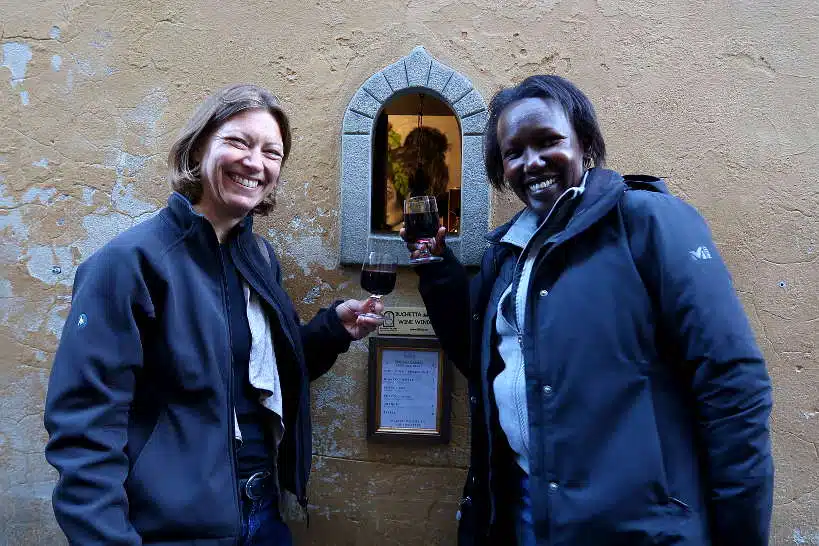 From the buchetta del vino or wine windows in Florence, you can get a variety of wines. The wines are generally from Chianti or Tuscany region, in keeping with the cultural heritage.
White, Rosé, or red Tuscany wines are available, and some wine windows also offer Prosecco and a variety of cocktails. Babae has an unusual Orange wine available as well.
Food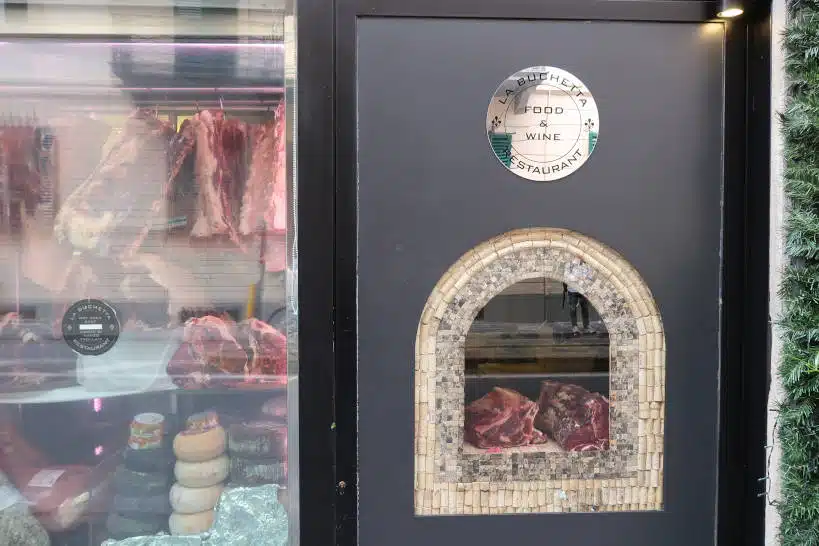 In Spring 2023, the 7 wine windows that we visited are not selling food or anything to eat. Their focus is on selling wines and drinks.
As the bartender at the wine window at Osteria Belle Donne told us, "to eat, you come inside the restaurant. For drinks, you can enjoy outside."
Locals we spoke to told us on many occasions that tourism in Florence is back up again post the global pandemic.
Given the number of tourists we saw, it is not surprising that restaurants would prefer to have people eat in, rather than serve food from the windows.
Prices of Drinks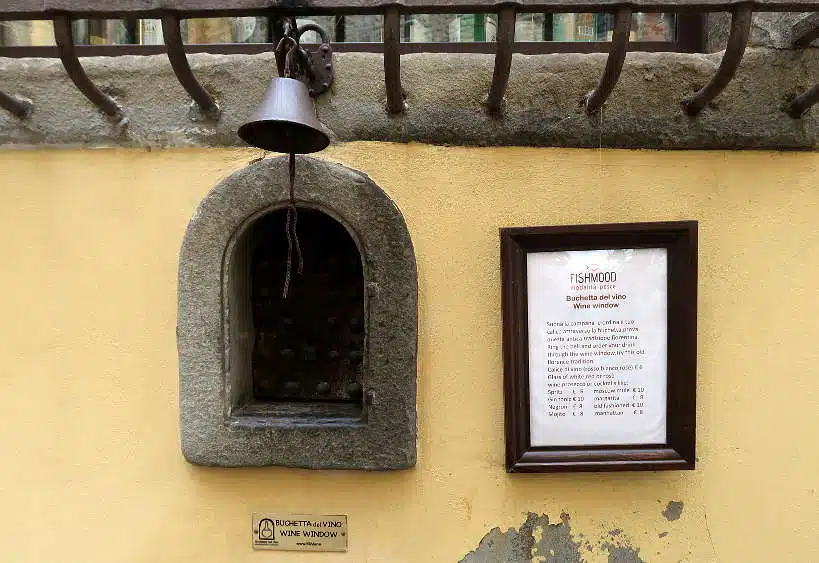 The prices of wines from the wine windows range in price from €5 to €8 (approx. $5.5 -$8.9).
Prosecco, Spritz, and cocktails also range from €7 to €10 (approx. $7.8 – $11.13).
You can pay by cash or credit card, either at the wine window or inside the restaurant or bar.