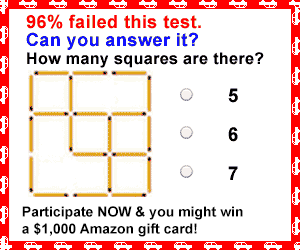 The recently unveiled stills from the upcoming drama Bloodhounds capture the moments of Woo Do Hwan and Lee Sang Yi, as they undergo a remarkable transformation to portray aspiring boxers in the noir action drama. 
Director Jason Kim, in his quest to create a high-octane action drama that resonates with the audience, decided to change the original concept of Judo to boxing.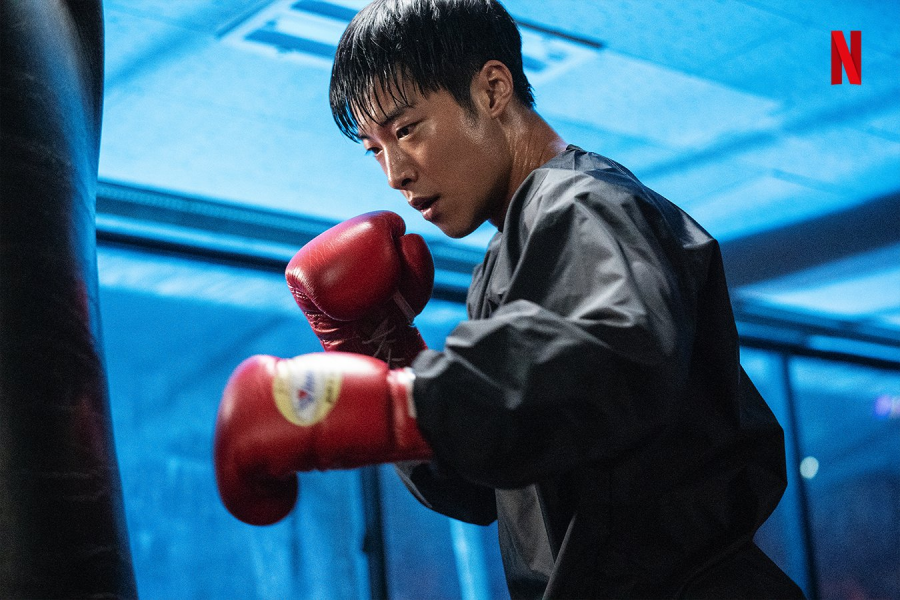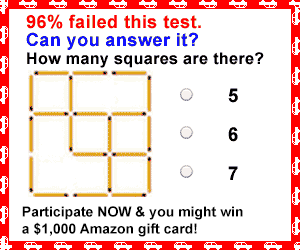 According to director Kim, the focus was on crafting action sequences that not only befit the characters but also showcased their growth throughout the series.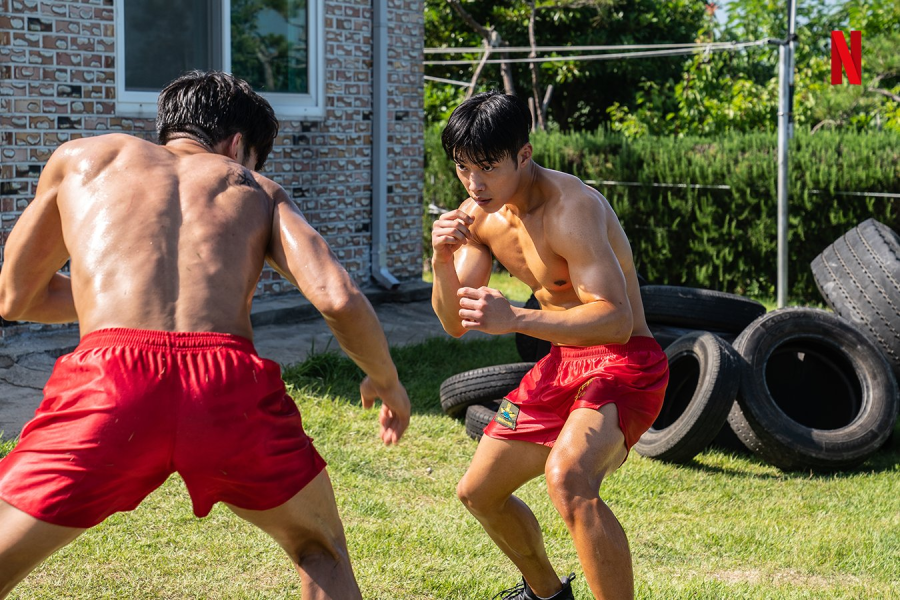 Woo Do Hwan, in his portrayal of Geon Woo, revealed that his character initially relies solely on boxing to overpower his opponents. However, as the story unfolds, Geon Woo learns street fighting techniques, which he skillfully incorporates to confront the ruthless loan shark, Myung Gil (Park Sung Woong). This promises an intriguing narrative arc, highlighting Geon Woo's evolution and his action-packed journey.
Lee Sang Yi, who plays Hong Woo Jin, stated that his character gradually evolves and exhibits an increasingly proficient level of combat. Woo Jin's fighting style involves a combination of strategic moves, such as mesmerizing opponents with his right hand and delivering powerful blows with his left, while deftly evading incoming attacks.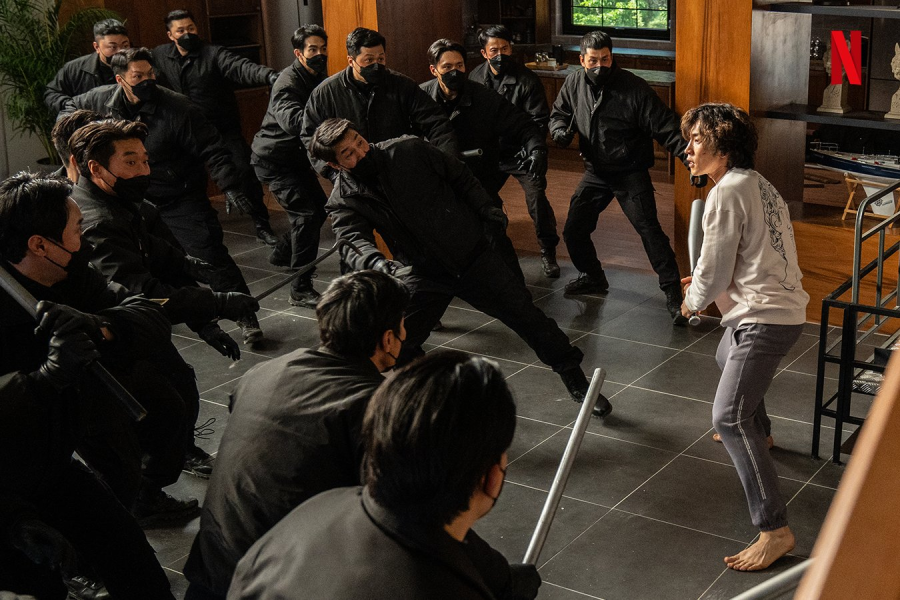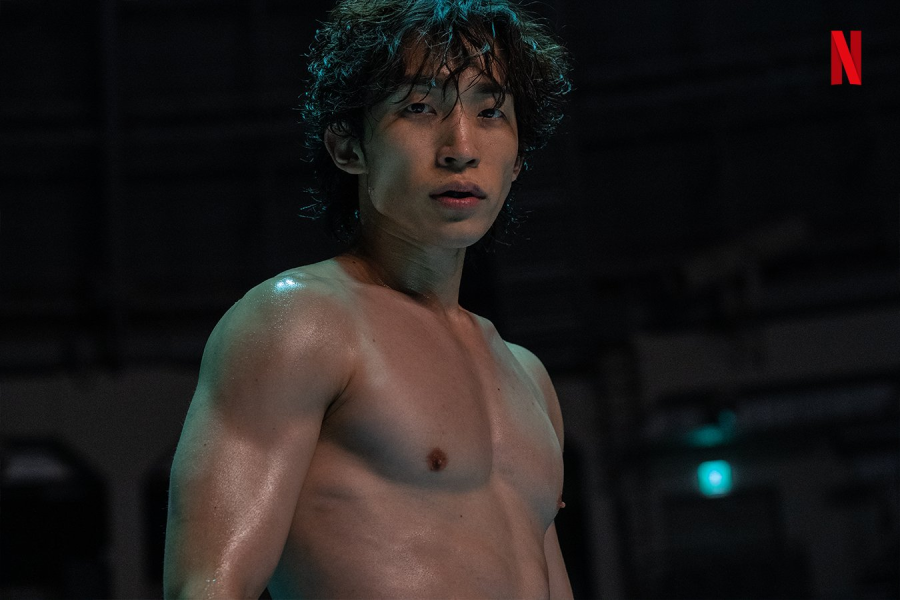 The series offers a contrast between the two protagonists, whose distinct personalities complement each other, leading to perfect synergy in their action sequences.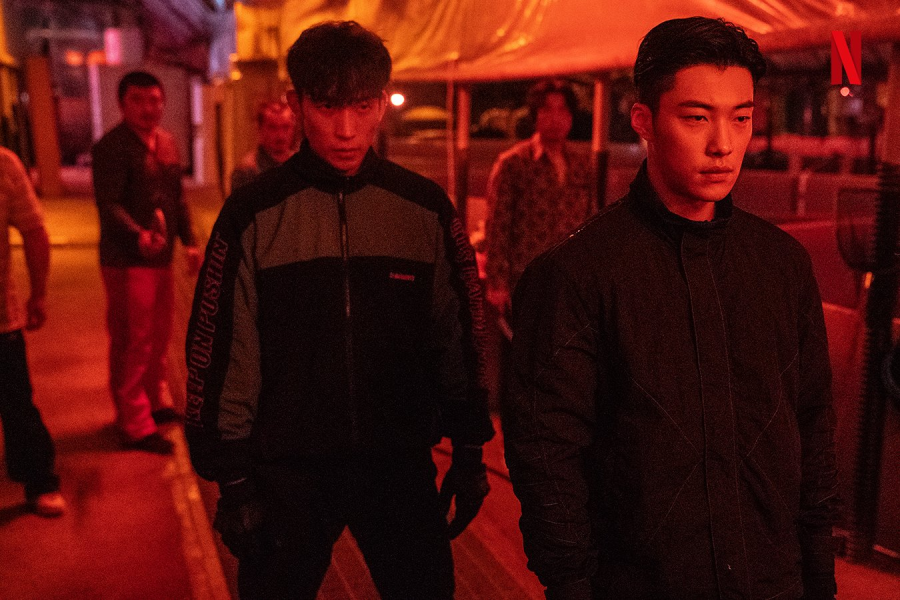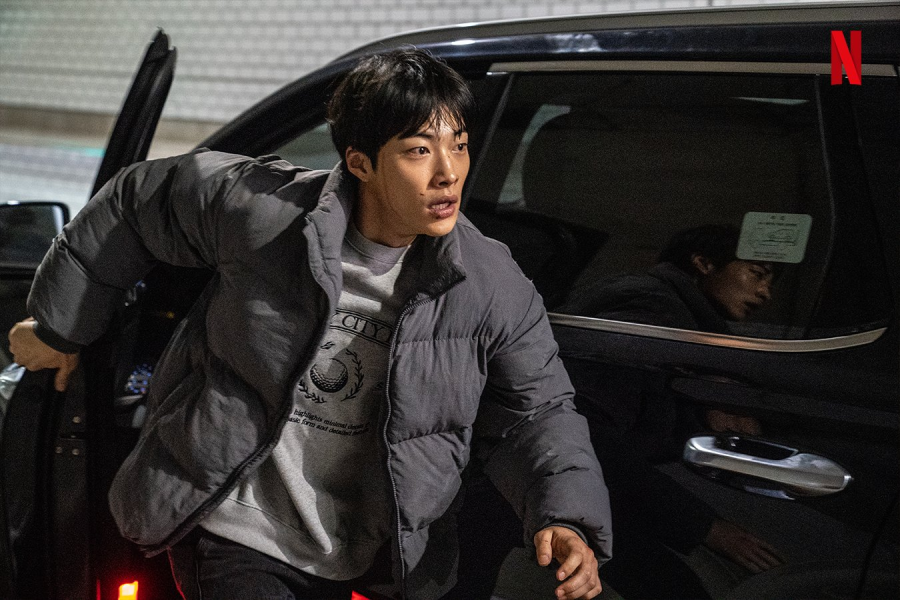 In addition to the captivating performances, the actors' dedication and the blood and sweat that went into the physical transformation are worth noting. Woo Do Hwan commented, "To build body, I packed my lunch box and ate four meals a day to gain 22 pounds, and finally I could see my body gradually changing". And Lee Sang Yi also emphasized the importance of building ripped abs and honing the physique of a seasoned boxer through rigorous training.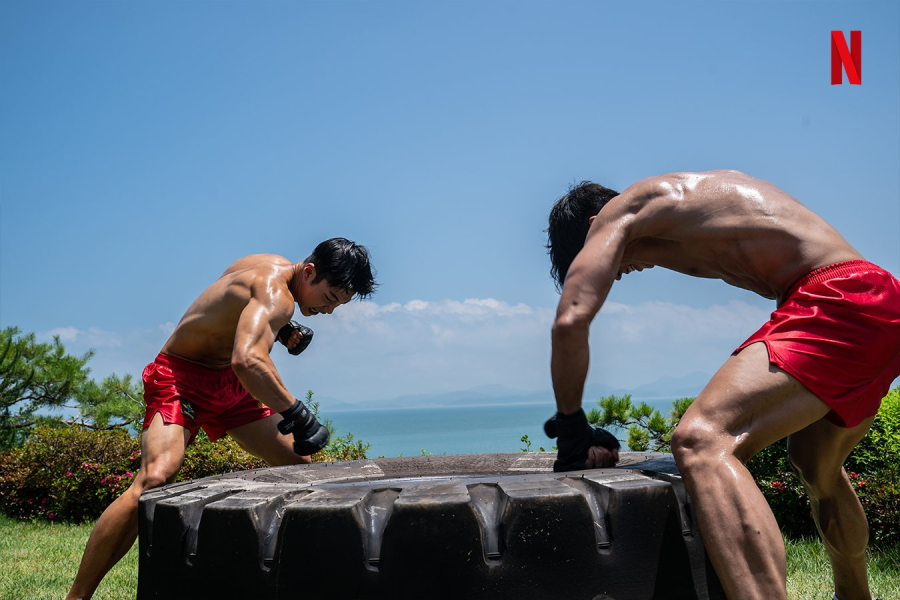 Park Sung Woong's portrayal of the merciless loan shark, Kim Myung Gil, deserves special mention. Stunt coordinator Park Young Sik emphasized that Myung Gil's actions would be characterized by cunning, ruthlessness, and an unscrupulous approach, incorporating a variety of weapon-based and stunning fight scenes. Park Sung Woong "From all the villains I have played so far, Myeong Gil is the one with a different charm. I tried to show him as a cold-blooded side man driven by an unwavering determination to achieve his goals". 
Director Kim expressed his admiration for the extraordinary efforts of the cast and their ability to bring the intense action sequences to life. Stunt coordinator Park Young Sik praised Woo Do Hwan as one of the most skilled young actors in performing action scenes, while also praising Lee Sang Yi's impressive growth as an action hero, despite it being his first attempt in the genre.
Source